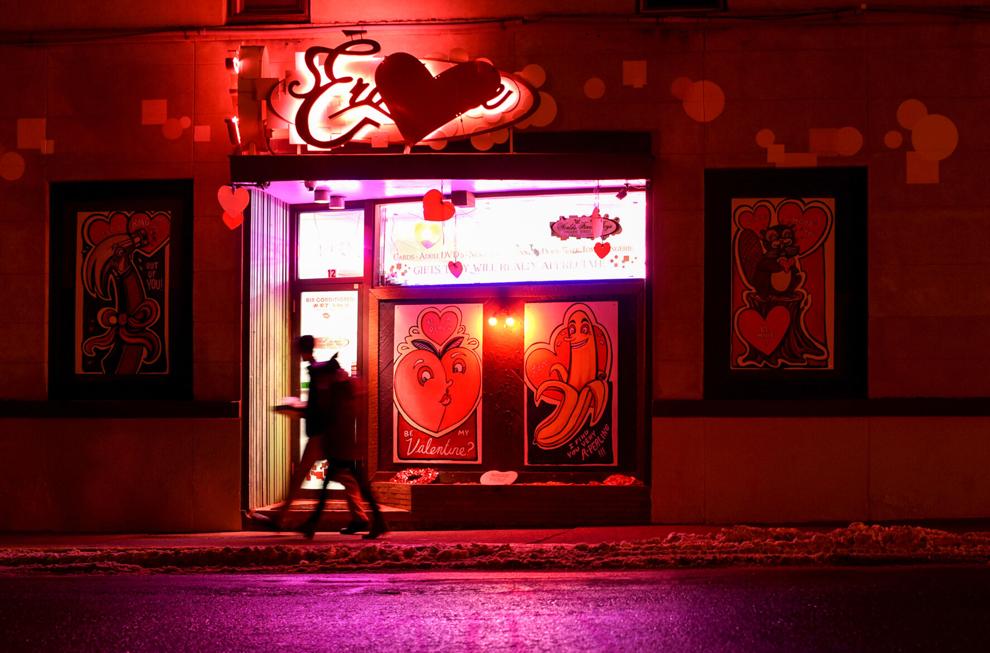 If you stare at Rachel Driscoll's work long enough, it will wink back at you. And that's exactly what she wants. 
"It's kind of fun to have an assignment of it having to be socially acceptable and still be a little naughty," she said. 
For the last handful of years, Driscoll has been dreaming up humorous and risqué paintings for the outside of Erotique, downtown Bozeman's adult store. Driscoll has made four series, each with five panels, that are swapped out seasonally.