Marcus Wehr, Blake Schmidt and Tua Areta were seemingly constantly working out together this offseason, usually building strength in Montana State's weight room.
Bobcats defensive coordinator Kane Ioane called them "the triplets" because of how much time they've spent with each other while trying to improve. Before the coronavirus pandemic forced MSU to cancel spring workouts, Ioane recognized how those three redshirt freshmen were eager to prove themselves. He said they have the talent and work ethic to contribute soon.
The Bobcats have relied on their experience up front defensively in their past two playoff seasons. In as many years, they've lost five all-conference starters to graduation.
The team, however, feels equipped to replace those standout performers. The Bobcats hope they don't have to stop leaning on their defensive linemen, which head coach Jeff Choate has repeated is key to success in his system.
"We'll see," Ioane said. "But we feel like they are talented enough to help us. But then you add some pieces on the recruiting piece to that mix, and I still feel really good about where we're at there."
From last season alone, the Bobcats lose all-American defensive end Bryce Sterk, who was in the top five nationally and in MSU single-season history with 15 sacks in 2019. Now he's in contention to be taken during the later rounds of the NFL draft in late April.
The Bobcats will also be without Derek Marks, a second-team all-conference defensive tackle. Choate called him an MSU legend for his impact on the program. And the Bobcats will be without nose tackle and Washington transfer Jason Scrempos, an integral part of MSU's depth in the position group.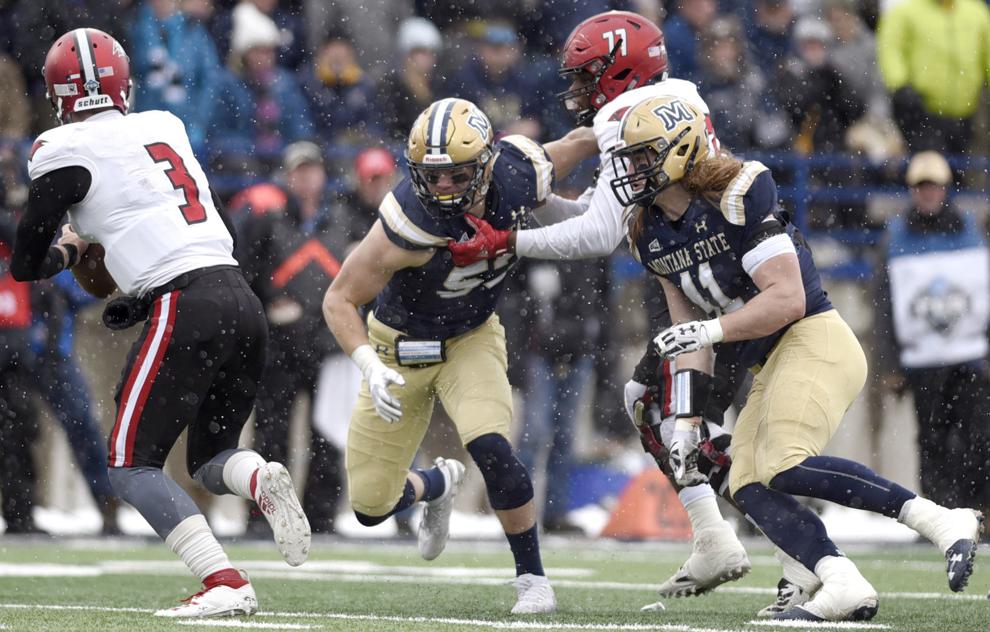 Still, Ioane's confidence in his defensive line for 2020 isn't wavering. He stressed that his coaching staff, with defensive line coach Byron Hout, will develop his position group by identifying the strengths of the unit and scheming defensive methods that suit its skill sets. This could include using a variety of defensive fronts.
Ioane said he wants a majority of his team to be developed players who signed with MSU out of high school. That hasn't been the case lately, as three of four MSU's opening-day starters in 2019 on the defensive line were transfers.
Now the Bobcats will be tasked with bolstering that position with younger players on the roster, which Ioane mentioned will include moving personnel around. That improvement is challenging without spring practices and a scrimmage, though. Ioane and MSU's staff will rely on summer and fall workouts to identify those who could rise up the depth chart.
"I feel good about who we have coming back," Ioane said. "The problem is, without that spring ball, there's a piece of that development that you may miss out on."
The Bobcats do return talent. Nose tackle Chase Benson took over as the starter and became an all-Big Sky third-teamer. He was third among returners with 56 tackles in 2019 to go with four tackles for loss, three sacks and two forced fumbles.
The upcoming senior will serve as the anchor of the defensive line. Ioane called him one of the best in the country at his position.
"I think he will just have to have a really good year," Choate said, "because you don't have as many guys around him with veteran experience like you did for the last two years."
Amandre Williams, another upcoming senior, took over at buck and became another all-Big Sky third-team pick last year. He excelled down the stretch of the season and led MSU returners with 16 tackles for loss and added two interceptions, 65 tackles and five sacks.
Williams, Ioane boasted, is one of the better edge players in the Big Sky. The coach mentioned that Williams could be shifted around, as Sterk was from buck to defensive end following a standout 2018 campaign, because of his skill set and ability to win one-on-one matchups.
Daniel Hardy, an upcoming senior outside linebacker and junior-college transfer, emerged as well. The 6-foot-3, 223-pounder totaled 5.5 tackles for loss last season. He stepped in when all-American Troy Andersen was sidelined due to injuries.
Ioane said Hardy could play buck or even defensive end because of his athleticism and size. Either way, his role will likely expand.
Kyle Finch, who played 13 games and tallied 12 tackles as a junior last year, will play at defensive end in 2020. He's learning the intricacies of the defensive interior — maintaining the gap between offensive tackles and guards while operating in less open space — after watching and learning from Sterk who moved to the same position a year ago.
Hout and Ioane lauded Finch for his dependability, which will likely lead to a larger role. In an MSU interview, Finch emphasized the importance of maintaining MSU's potent pass rush which resulted in the third-most sacks in the Big Sky in 2019 (41).
"That's a huge, huge point to make sure that we're taking care of," Finch said of rushing the passer. "Throughout the winter and spring, there's been a lot of emphasis on it, and personally that's a skill I've been working to develop as well."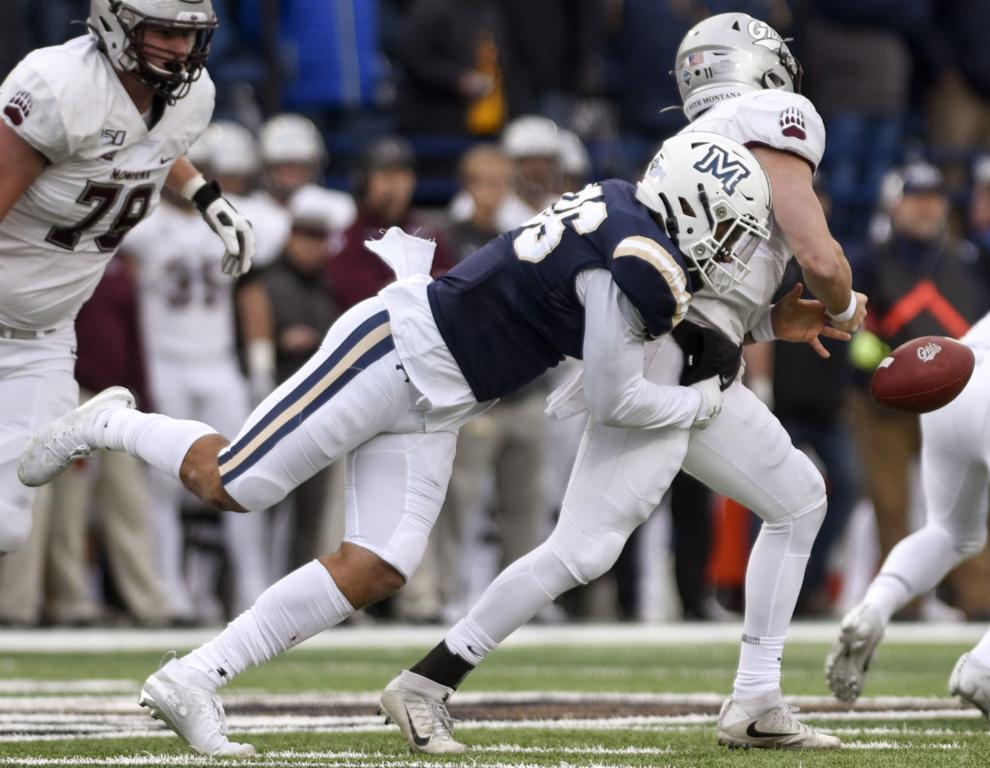 Hout, in an MSU interview, pointed out several other candidates to make leaps. Ioane and Choate both identified Wehr, Schmidt and Areta as players who will be given opportunities to earn more playing time after redshirting.
Hout complimented Areta, a 382-pound defensive tackle, for an "unbelievable" offseason and is expecting him to play "a lot of downs" in 2020. Hout noted Wehr, a defensive end, has a high motor and intelligence and uses his hands well. Schmidt, a 270-pound tackle, reminds Hout of Benson because of his hard-nosed play.
"We're going to be looking for some of these young guys to step up," Choate said. "We've got some really good players on the D-line that are going to continue to have to do their part."
Hout also mentioned Byron Rollins, Tyson Regimbal, Seer Deines and Kyle Rygg as potential impact players along the defensive line. Hout was eager to determine their levels of potential and teach them while contemplating situations for them to thrive.
Hout considers himself fortunate to have watched senior classes in the past develop from novice freshmen to standouts. He hopes that doesn't stop.
"Hopefully we can keep that pipeline open," Hout said, "and continue to get some (all-America caliber) guys."