Dreaming of playing professionally, and through all the changes of the previous two years, Lewis Kidd pondered if leaving Montana State would be beneficial.
The Bobcats were without head coach Jeff Choate when he became a co-defensive coordinator at Texas. And even when the coach was interviewing for Boise State's head coaching job, Kidd could have left MSU too. The Bobcats senior offensive lineman was one of the first players to commit to the program when Choate was there.
Kidd also considered if finding a role with a more prominent school would help him gain more exposure. Connor Wood, a fellow lineman at MSU, transferred to Missouri. Maybe Kidd had a better shot of playing in the NFL if he followed suit.
In the end, Kidd wanted to see his MSU career to the end. He remained and maintained his place as a Bobcats staple. He was grateful for the position he was already in.
"I just didn't want to leave my brothers," Kidd said. "There's something to be said about starting something and finishing it, so I wanted to finish here and be a strong part of this community and this team and it just kind of felt right to stay."
Kidd has been a dependable component of the Bobcats' offense for nearly half of a decade. He started games as a redshirt freshman in 2017, and he'll make his 41st consecutive start when No. 8 MSU (6-1, 4-0 Big Sky) hosts Idaho State (1-5, 1-3) at 1 p.m. Saturday at Bobcat Stadium. Mitch Brott, who played left tackle for the Bobcats in 2019, owns the program's consecutive starts streak with 50.
"I think Lewis is a model of consistency, No. 1, as a person. He's a great kid, great person," MSU offensive line coach Brian Armstrong said. "Just a great human being and consistent. He's going to be the same guy every day. That's critical in leadership."
Kidd has been integral for MSU's offensive line which, despite returning three starters from 2019, has been in flux. For example, he moved to right tackle when Bobcats head coach Brent Vigen took over and then to left tackle when Wood departed.
Vigen emphasized how important Kidd has been for the Bobcats the past few years, as he's been a source of consistency.
"Lewis is a real steady force," Vigen said. "I really think he's come into his own at that position in addition to being a captain and a leader.
"I think he's got potential down the road to keep playing football too, and I think for him to accomplish some of those goals I think the last half of the season is really important for how we play and how he continues to improve."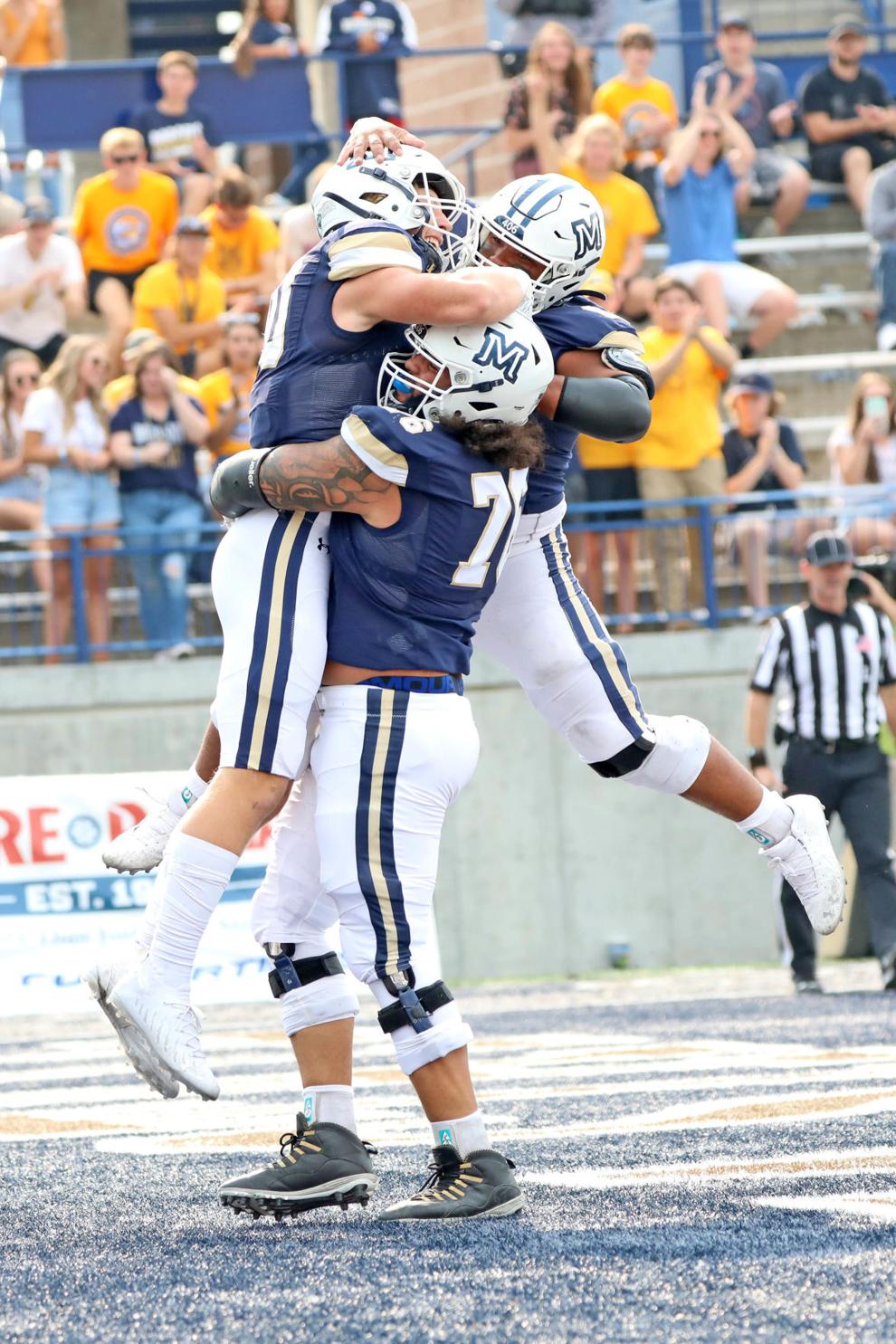 Kidd, now at 6-foot-6, 311 pounds, graduated from Totino-Grace after growing up in the Minneapolis area. He was slated to play at defensive line out of high school.
A part of him wishes he was still on that side of the ball. He could've been playing alongside defensive tackle Chase Benson, Kidd's roommate and one of his closest friends.
"As far as that goes," Kidd said with a smile, "O-line is where I was meant to be, and I'm just excited for the future and see where that takes me."
So far, it's led Kidd to becoming an all-Big Sky second-team selection in 2019 and a preseason all-American in 2021.
Kidd has steadily bolstered his play, including in the months since Vigen has arrived.
"In 2019, he took a big step as far as the physicality part of the game," Armstrong said. "He's really developed that through the season that wasn't a season (in 2020)."
Kidd noted he's "constantly doing extra." He desired to separate himself, knowing thousands of offensive linemen are seeking to play in the NFL. On top of 5 a.m. workouts, he's honed his footwork and lifted during the season to maintain his strength. He added crunches and other ab exercises at night to build his balance and posture.
He watched additional film to understand, holistically, how to approach his job and how it fits into MSU's entire scheme. Because of that, MSU offensive coordinator Taylor Housewright said, he can communicate effectively with the rest of the program, which can be pivotal from his position.
"He's artistic and I think very smart, so he thinks through scenarios," Housewright said. "He tries to see the whole picture, and he is a very, very bright young man and very versatile and talented, and success is only going to come his way."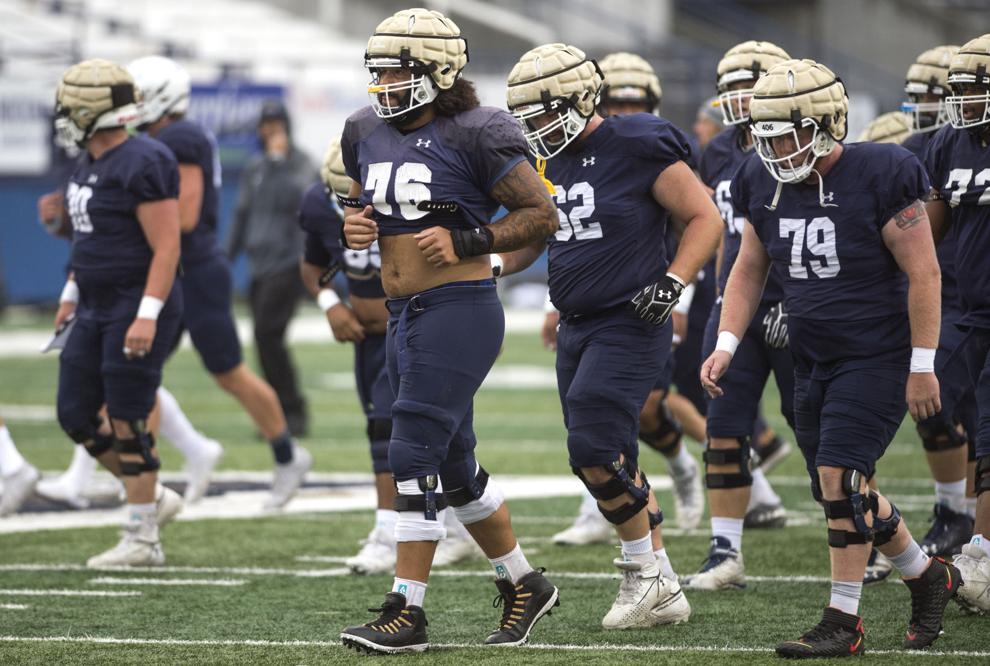 During the onset of the coronavirus pandemic, Kidd felt there was "no end in sight." He said he and his teammates were lost without football.
In response, he pushed for optimism. He recalled when upperclassmen told him to appreciate every moment he has to play when he was younger. That mindset was even more important when the Bobcats didn't compete in 2020.
To him, it felt like he was on campus for the first time a mere day ago. He strives to not take a moment for granted.
Kidd embraced every chance he had to compete for MSU. He hoped to avoid distractions through his career, and not playing for a year was just one more.
He focused on improving as much as he could, and when the Bobcats did return to practice last spring, he enjoyed the resulting soreness because it meant a return to games was on the horizon.
"You could feel that excitement again," he said. "This is where you want to be."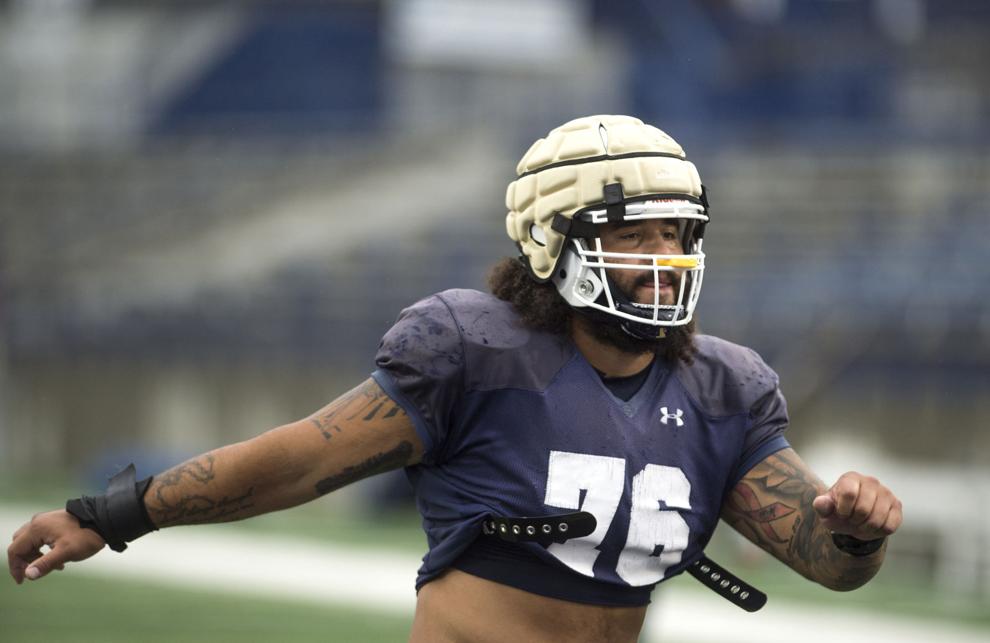 Vigen called Kidd a "fixer" as he played anywhere along the O-line he was needed. But the coach decided Kidd was best suited for left tackle because of his length and athleticism.
Kidd anticipated playing tackle considering Brott would be graduating following the 2019 season. But he confessed to feeling apprehensive, especially jumping positions twice in the span of just a few months. But wherever the team needed him to be, even at center, he was open to making that transition.
He realized not too much was different in the run game and he could handle himself on the island he feels he's on in pass protection.
He had to pay attention to details. His feet, where he wanted them to be. His hands, striking with the punch he desired. His mind, firing at the speed necessary to neutralize the opposing team's best pass rushers.
Armstrong reminds Kidd he's never peaked and can always improve. Kidd agrees.
"Those things, just the constant evolution with him and continuing to grow," Armstrong said. "He's been doing a good job."
Though Kidd plans to play in the NFL, he's prepared himself for life without it.
After the fall of 2020, he graduated with a degree in education and a minor in coaching. Since he's decided to return to MSU to play another year, he chose to make the most of that time and pursue a master's degree.
He's expected to graduate again this fall. He's fulfilled long-term substitution teaching gigs at Gallatin High and has taught special education.
"It's been awesome," Kidd said. "It's been a lot to juggle, but it's been fun and good experience."
With his background, Kidd has enjoyed taking a mentorship role on the team. He's willing to answer questions and to listen to younger players when they point out something he's doing incorrectly. He feels all of this has made him better.
"He's one of the best leaders on the team. He never complains, he always does his job, always brings a positive attitude to the team, and I think that's something he's been doing the whole time I've been here," MSU fullback RJ Fitzgerald said. "It's invaluable experience for that offensive line, and I think they really lean on him to figure out what they need to get the job done."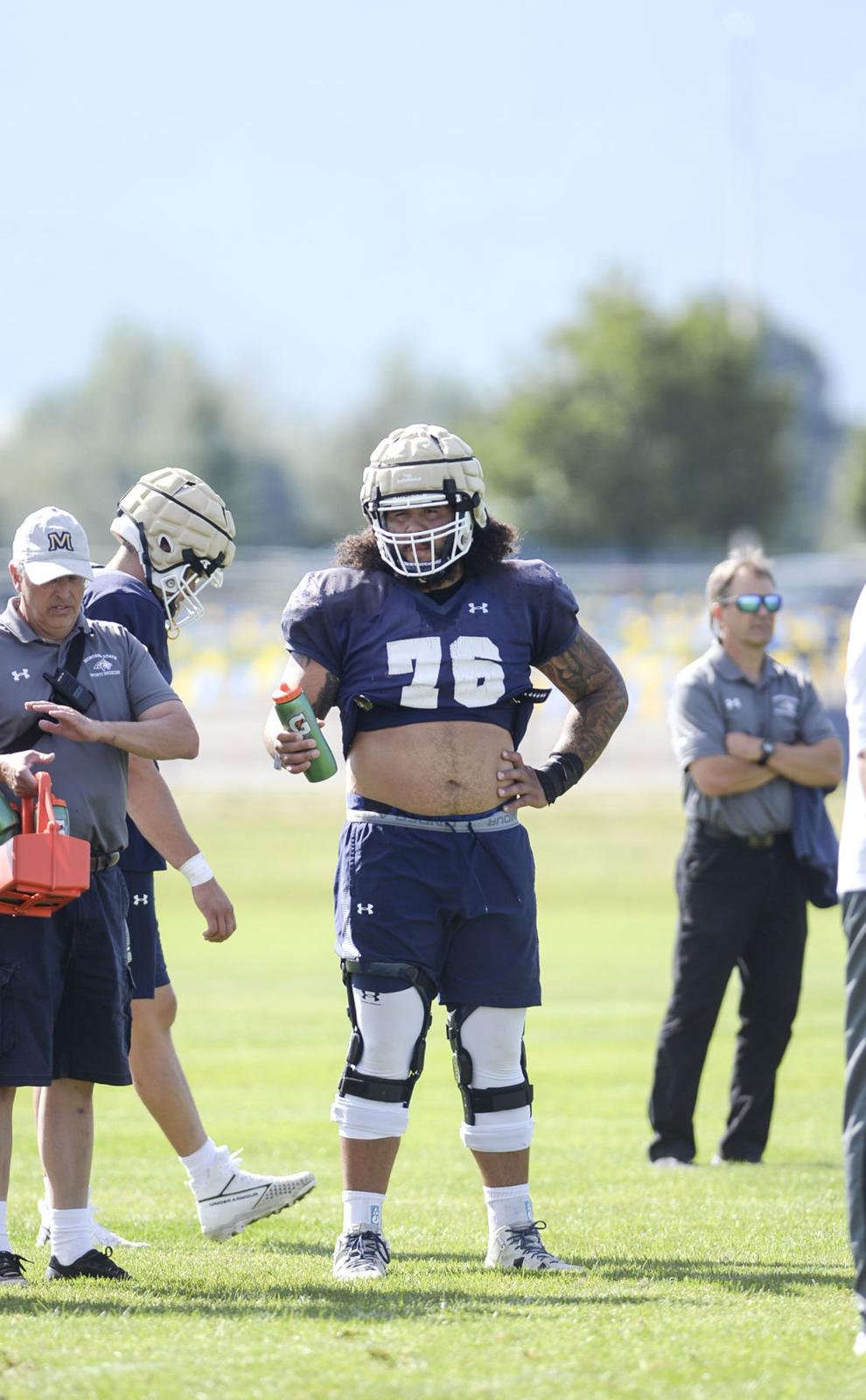 Kidd would consider his time at MSU prosperous if the Bobcats can make a deep run in the FCS playoffs. But he also would consider it a successful career if he can leave and see his younger teammates thrive once he's gone.
Kidd credited players like Brott and former MSU all-American and NFL player JP Flynn for his development. So he wanted to ensure the Bobcats continue to flourish up front once his time with the program is up.
TJ Session, a redshirt freshman who has started at right tackle since the season opener, said he looks up to Kidd.
"This place means a lot to (Kidd) and this program means a lot," Vigen said, "and that's apparent in the way he articulates his thoughts and really is a shining example not only in that offensive line group but across the team."
Kidd has spoken often with Flynn, who is now the Gallatin Raptors' offensive coordinator. Kidd has enjoyed listening to his perspective about O-line play and is striving to set the same kind of example Flynn did.
Flynn too was open to playing whatever position necessary on the offensive line. After playing guard, Kidd said, he was moved to center with the San Francisco 49ers.
Kidd isn't sure if left tackle is his best shot of playing professionally. But he hopes it shows his flexibility and versatility. He believes his experiences at MSU have prepared him for the pro ranks.
No matter what happens, he's grateful for those experiences nonetheless.