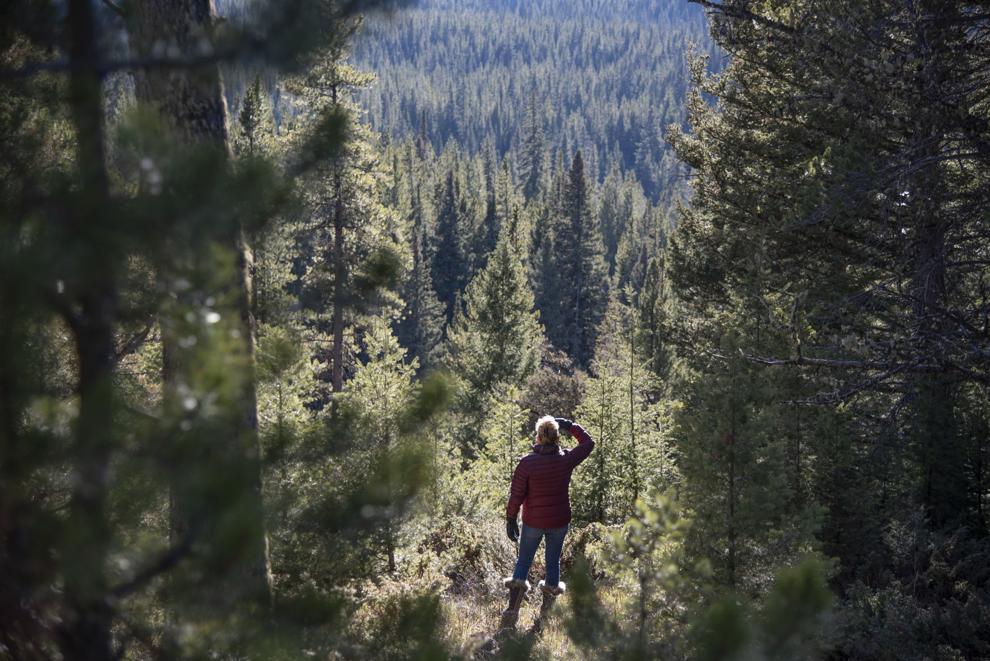 The perfect Christmas tree, according to the Finlayson family from Three Forks, is around eleven feet tall, not too wide, and has a solid base. The Custer Gallatin National Forest has an untold number of such trees, but only one will do.
On the Saturday after Thanksgiving, Tim and Paula Finlayson and their sons, Gunner, 17, and Colt, 9, drove to a spot in the Hyalite area. Their daughter, Ashley Rodriguez, her husband, Jake, and their 5-month old daughter met them there. Despite the unseasonably dry conditions, they wore snow boots and brought a sled along for the hike.
"We've been up there before in four or five feet of snow," said Tim. "Just to dig the snow out, to get to the tree to cut it can be quite the chore."
This year was much easier. After following an icy trail for a short while, the family turned uphill, and began scanning the slope for the right tree. Consensus can be hard to reach at first, but after a while fatigue sets in.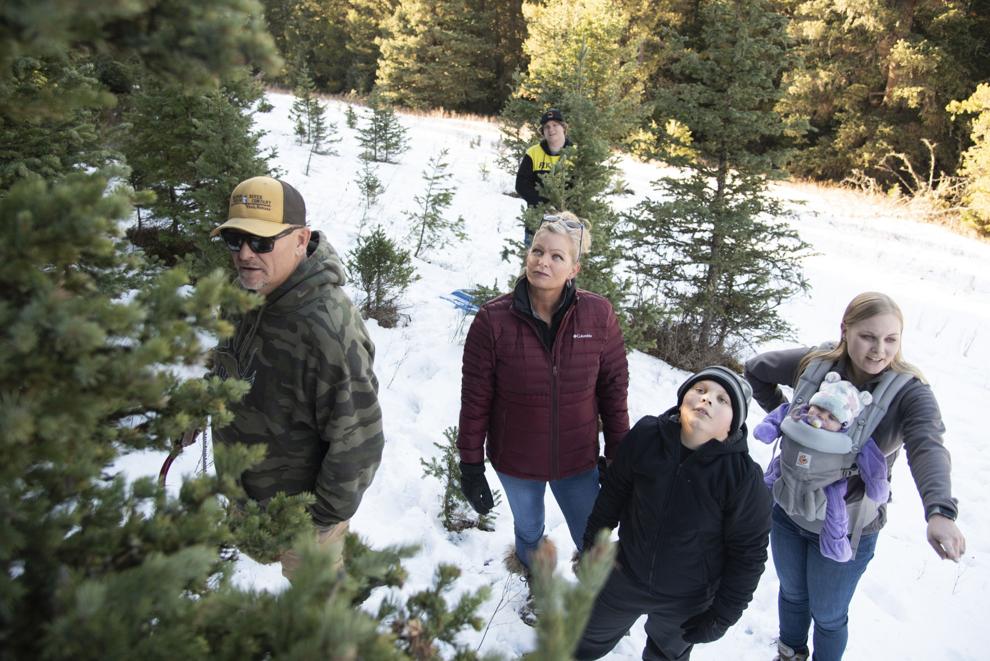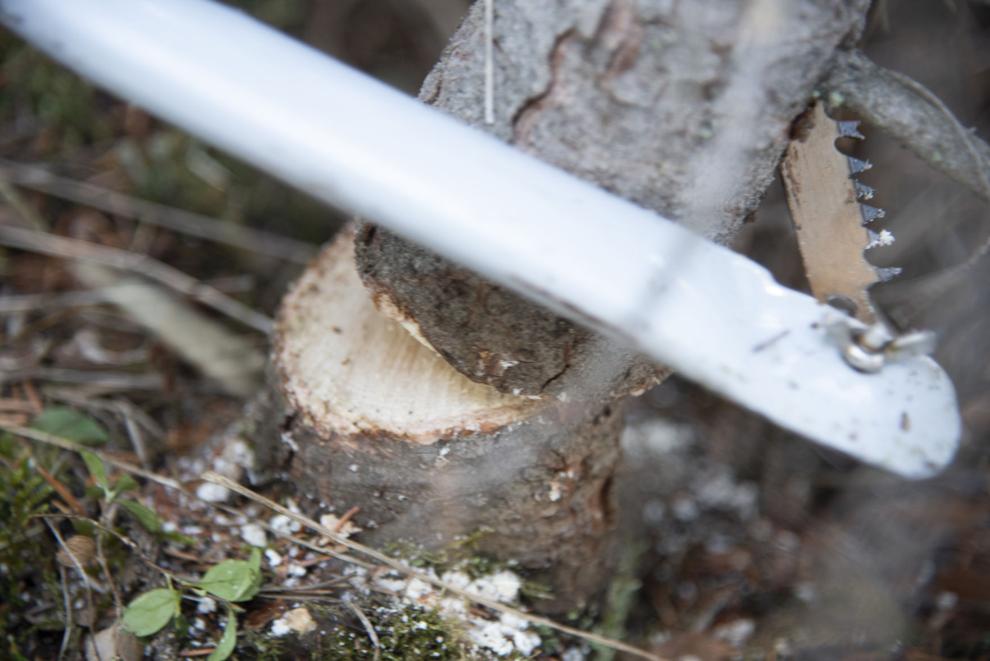 "You kinda get to the point after an hour trouncing around the woods, it's like alright. Everyone agree? Cut it," Tim said.
Soon, the family gathered around one spruce tree. Colt took the first turn at cutting it down, before handing the saw to his father, who finished the job. Back at the trailhead, Tim tossed the tree in the bed of his truck and strapped it down.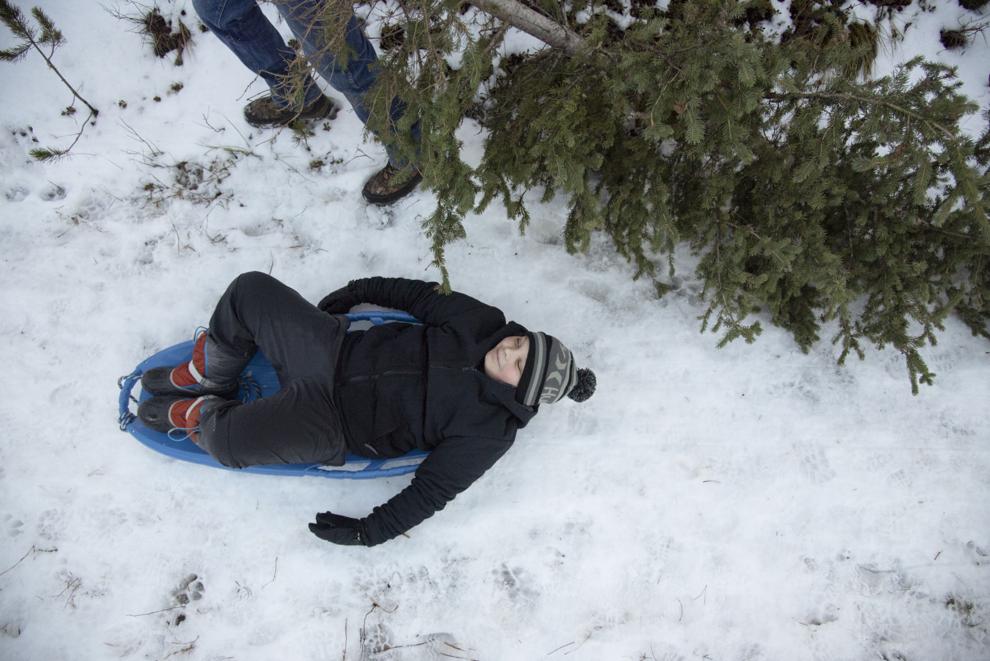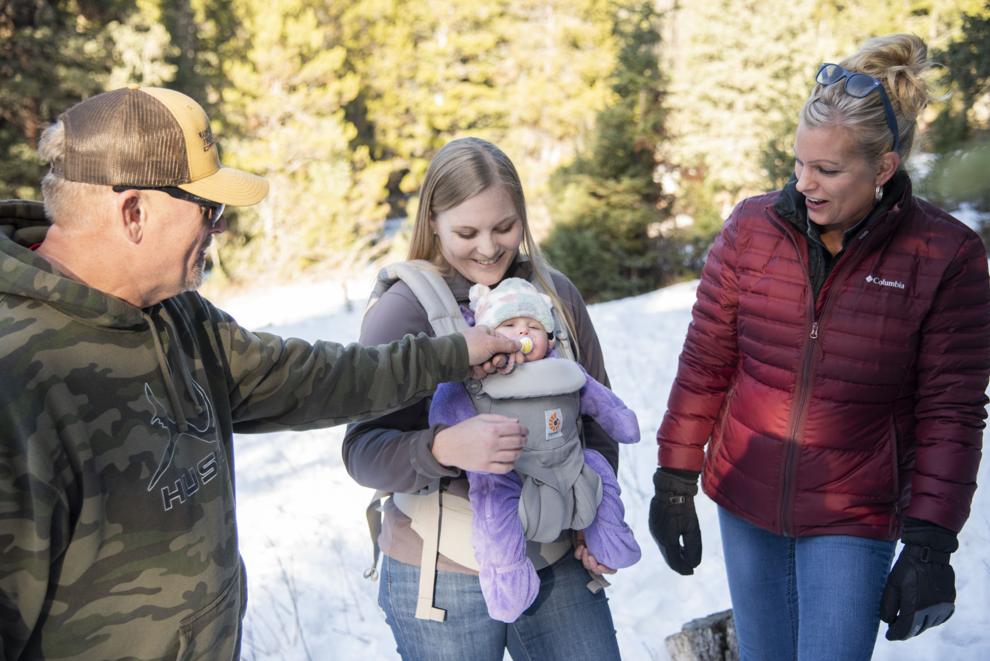 "It always looks different when you get it in the house," said Paula. "You look at them in the forest and you're like, I don't know, it looks kinda skinny, then you get it in the house and it's plenty full."
Back at home, after Tim and Gunner propped the tree up in its appointed place, everyone took a moment to appreciate their work. As it turns out, what really makes the perfect Christmas tree is gathering family, spending a day in the woods, and a solid base.