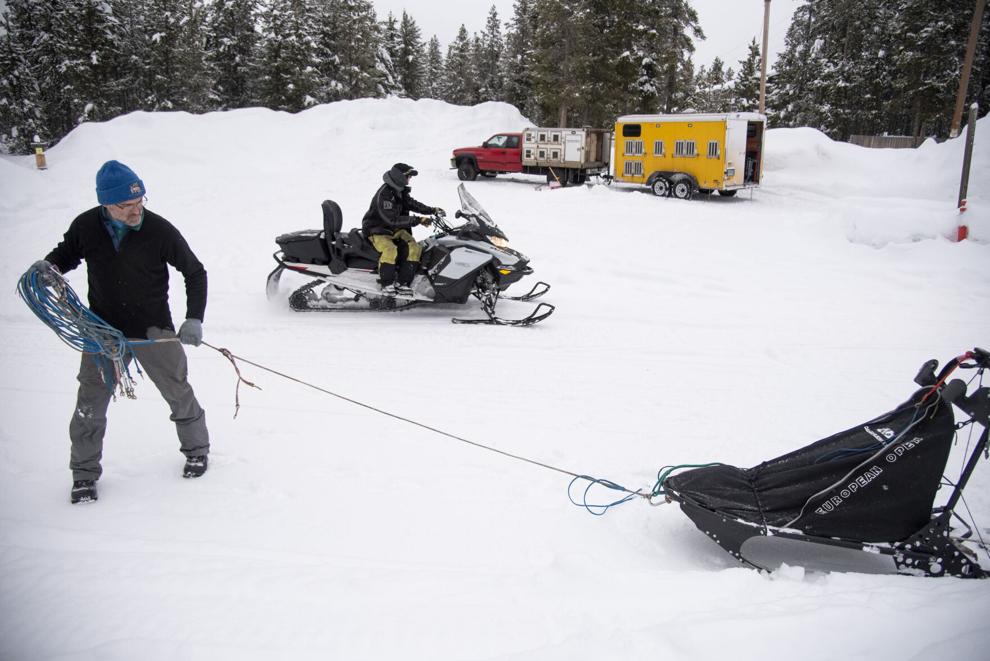 Thad McCracken arrived in West Yellowstone early on a Sunday morning with 16 of his dogs and parked at a trailhead for the Madison Arm Loop. The dogs, all Alaskan huskies and most of them siblings, had traveled for two days from Mosier, Oregon, to prepare for the imminent sled dog racing season.
"These dogs have trained here so much," McCracken said. "As soon as I got here, they knew where we were at."
The dogs were quiet in their kennels as McCracken began bolting his sled together for the 25-mile warmup run he had planned for the day.