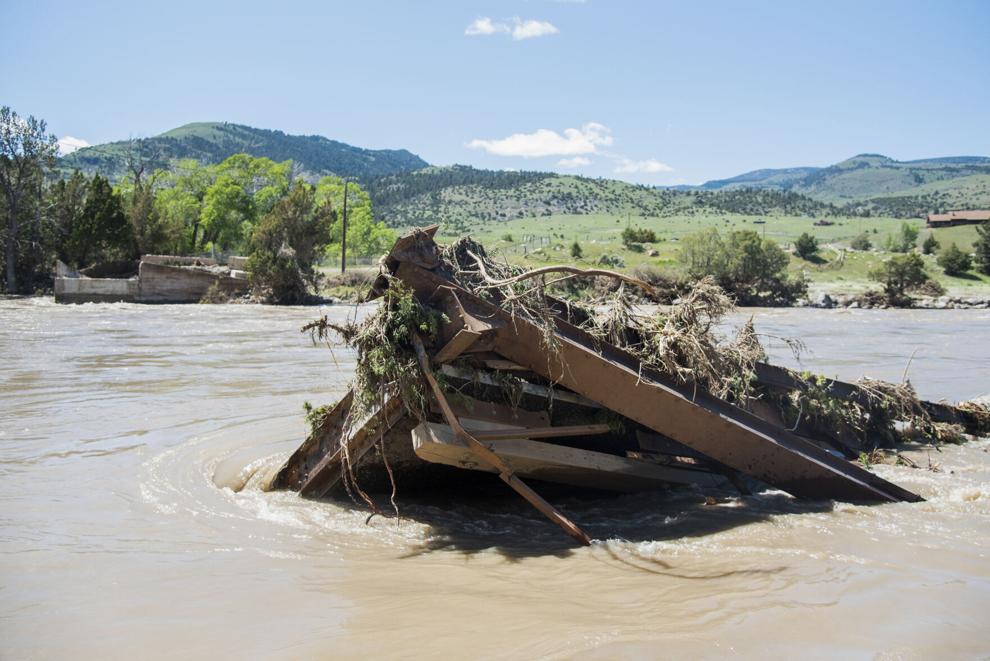 Construction on the Carbella Bridge was completed in May of 1918. Several months later, the Yellowstone River would reach its highest recorded water level at the time of 11.5 feet. During the 1918 floods, every bridge spanning the Yellowstone River downstream from Carbella Bridge was either damaged or destroyed.
On Monday, June 13, 2022, however, it was the Carbella Bridge that fell prey to the turbulent waters of the Yellowstone River. The muddy river surged to 13.88 feet, sweeping the Carbella Bridge with it. Today, its broken bones can be seen sticking up haphazardly downstream.
Another bridge north of Carbella, at Point of Rocks, also buckled under the pressure of water that reached 50,000-cubic-feet-per-second.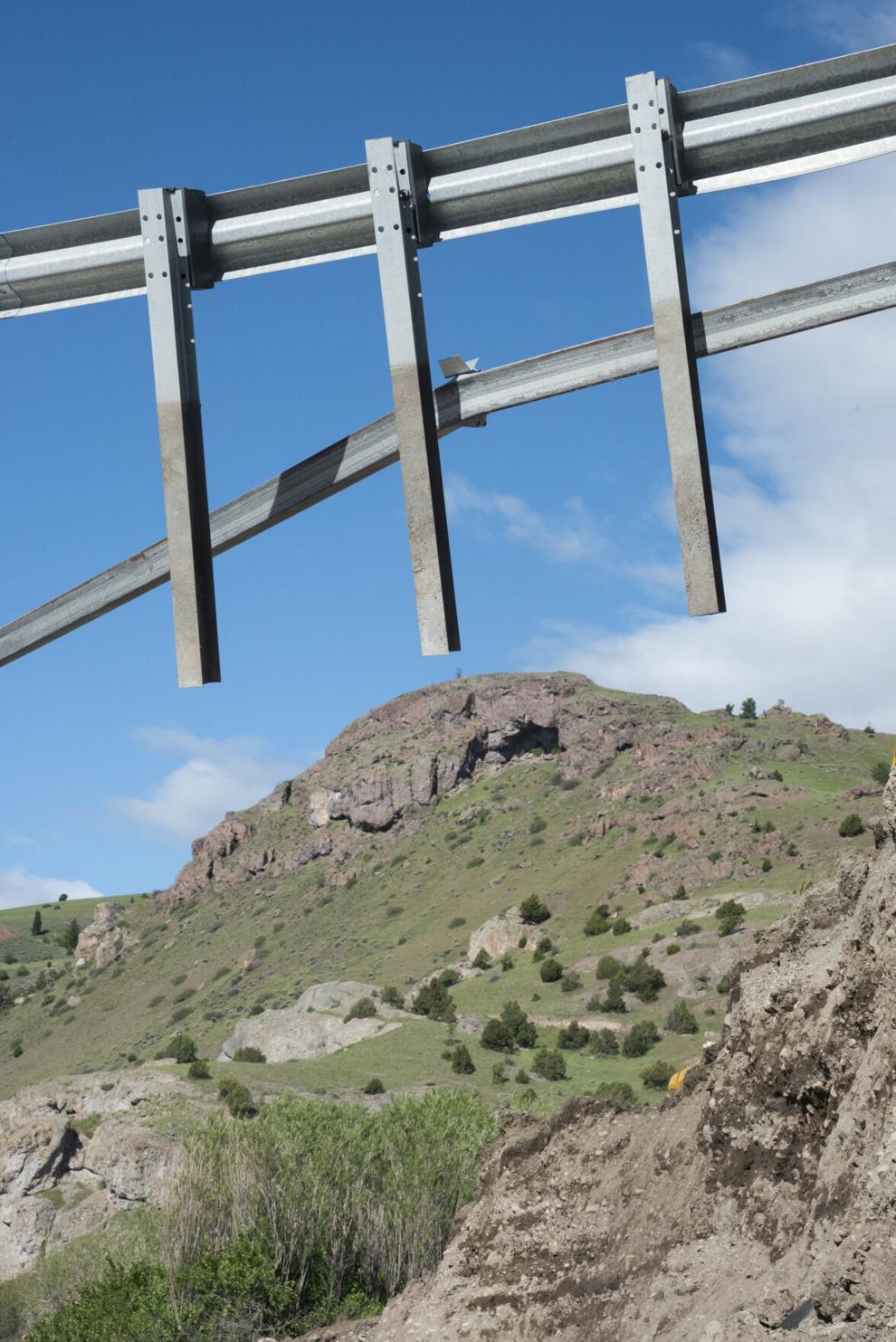 Many other bridges downstream were pummeled but appeared to hang on and the associated road closures plagued southwest Montana drivers throughout the week.
The state filed for emergency funds to repair five damaged bridges but it will be a while before we know the full extent of the damage.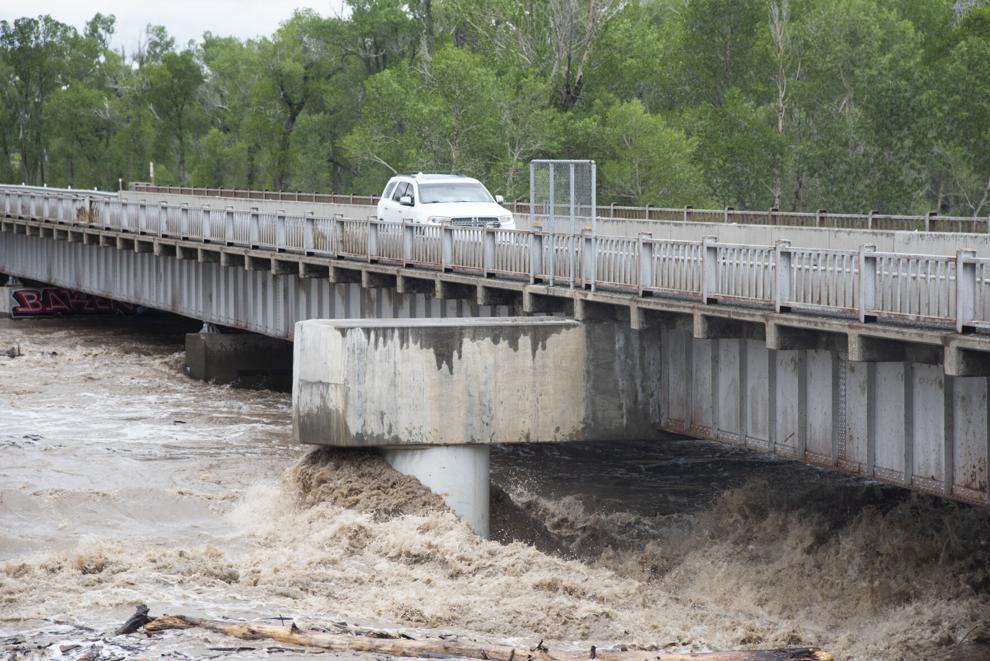 Here are a collection of photos of bridges throughout Park and Gallatin Counties, taken by Chronicle photographers during the flooding.