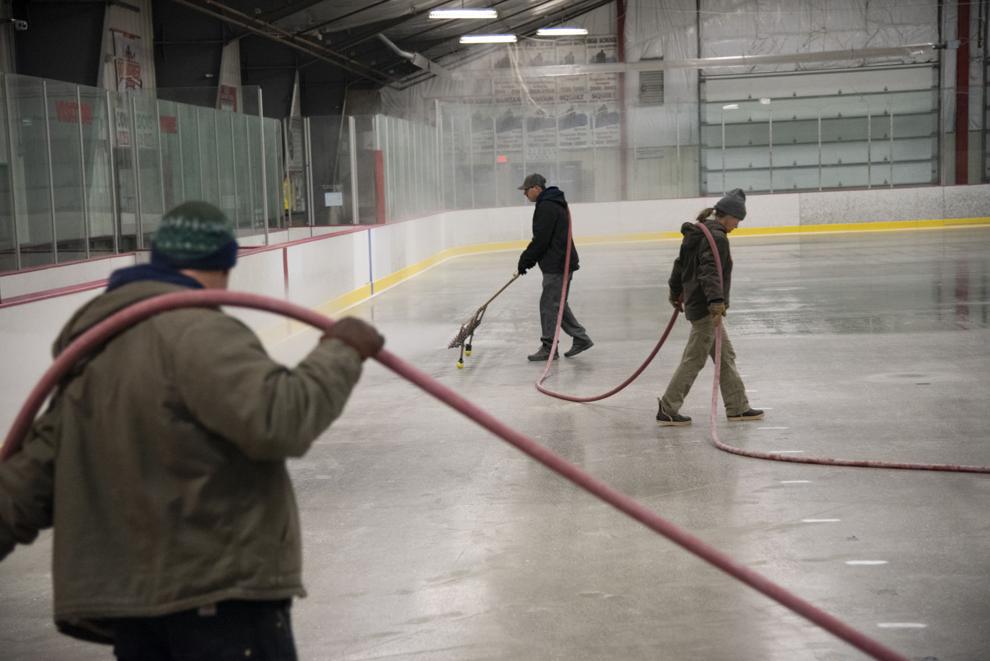 In the beginning, there was concrete. Dark gray and smooth, the slab is the foundation of farmers markets and fairs, but when the air gets colder outside, so does the slab.
Underneath, a maze of refrigeration pipes have already been chilling the surface for its greatest transition, into the Bottcher Memorial Ice Rink.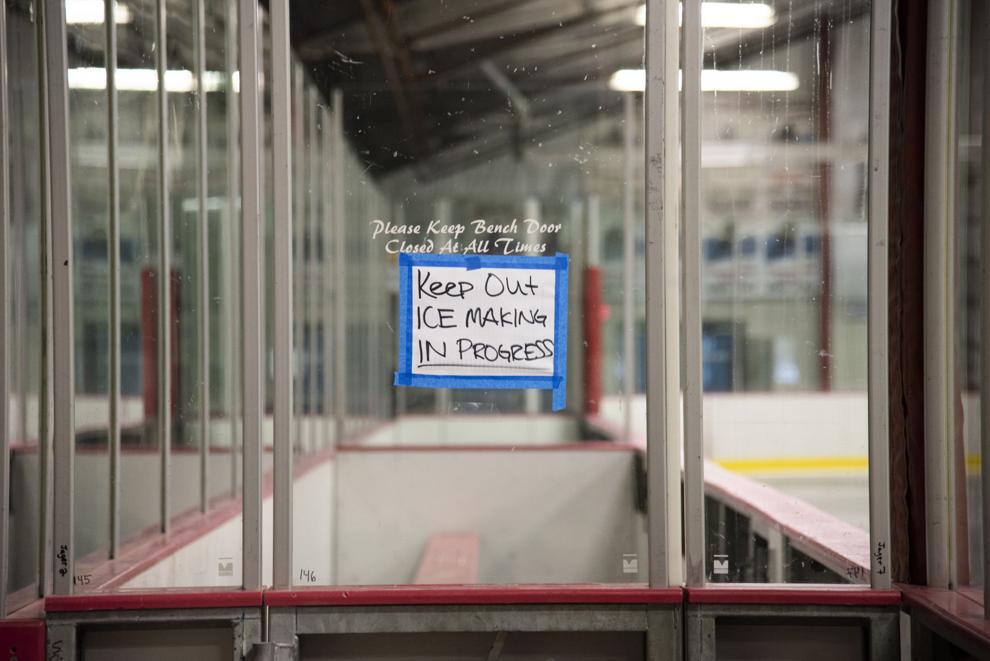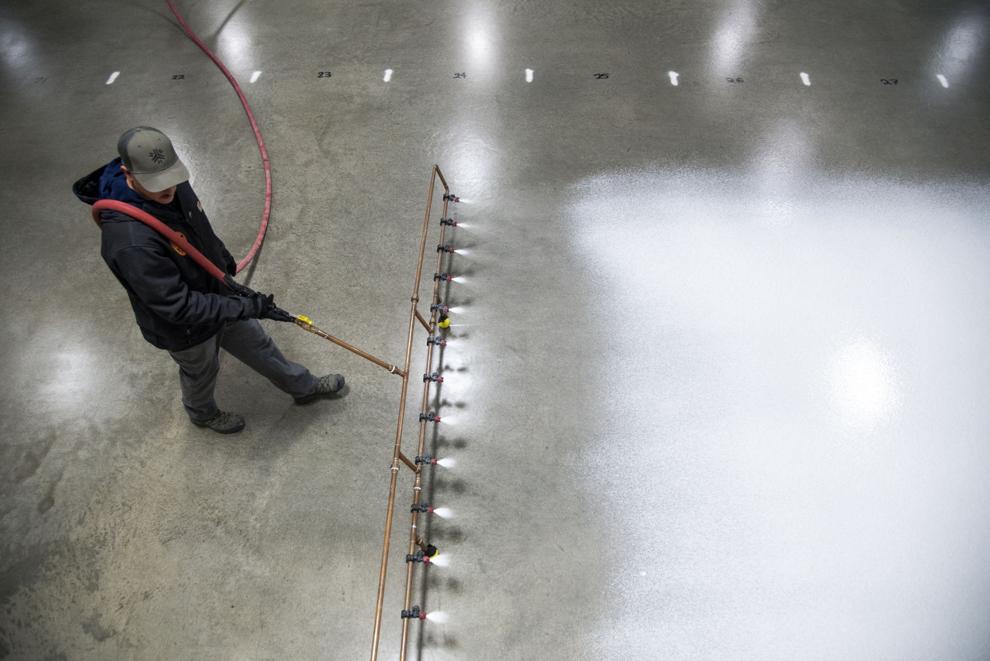 Once the boards circling the rink have been installed, the crew at Gallatin Ice begins freezing water onto the concrete, 1/64th of an inch at a time. Thin layers make stronger ice. After nine passes with a sprinkler wand, they spray a few layers of white paint, and the ice rink begins to resemble an ice rink. 
A dozen more layers of water are added before stencils, strings and graphic screens are positioned across the ice. In the Zamboni room, buckets of colored paint are cracked open and stirred. Thinner lines are painted with a sponge fixed to a stick. For the center red line, Julie Keck, operations director of Gallatin Ice, leaves white silhouettes of Montana every few feet. The profile of the state is a painstaking detail to paint with a brush, but still she says, "Eventually, they'll all just look like rectangles."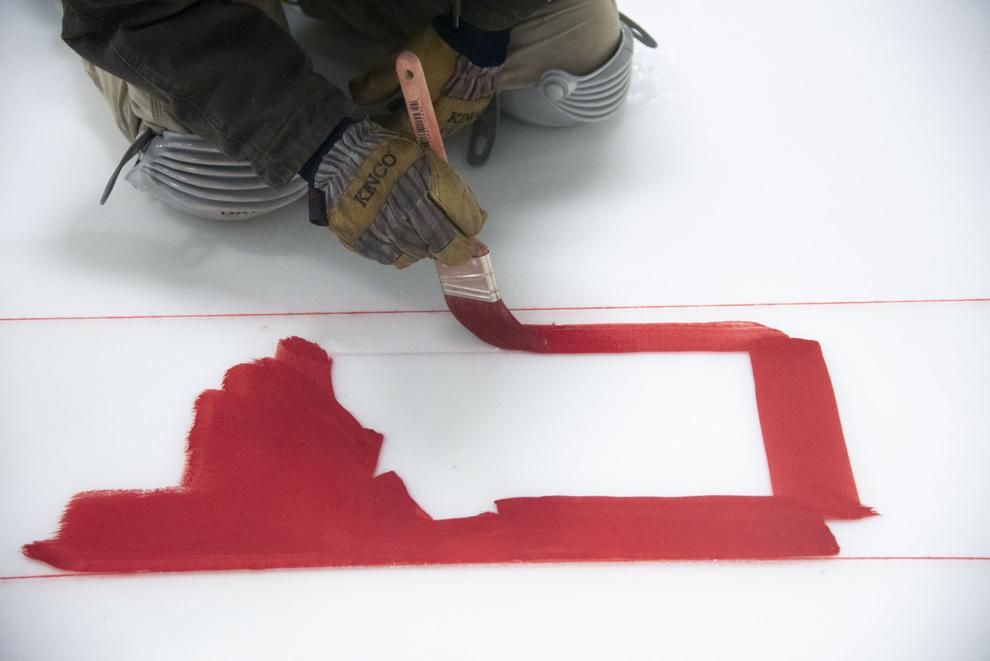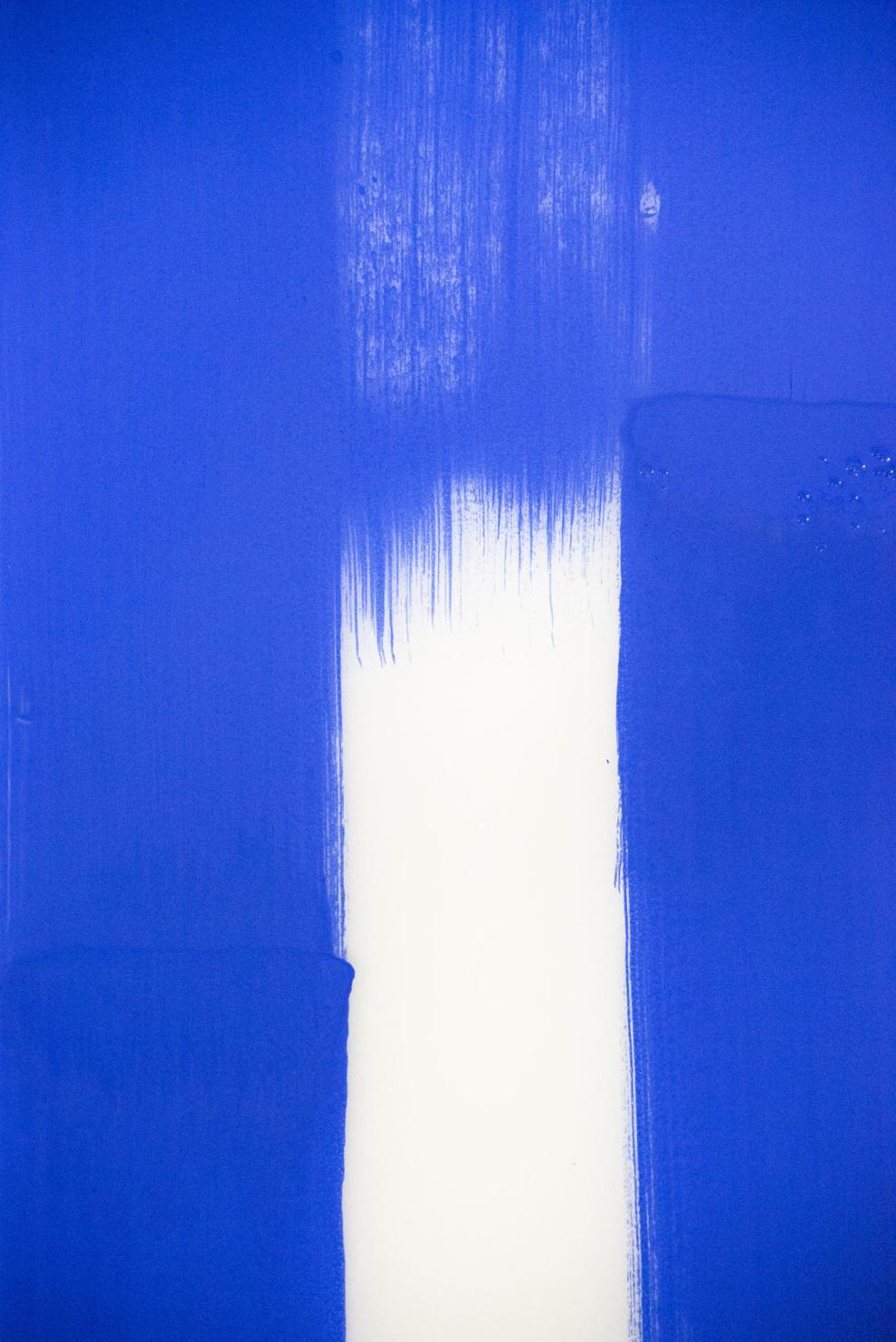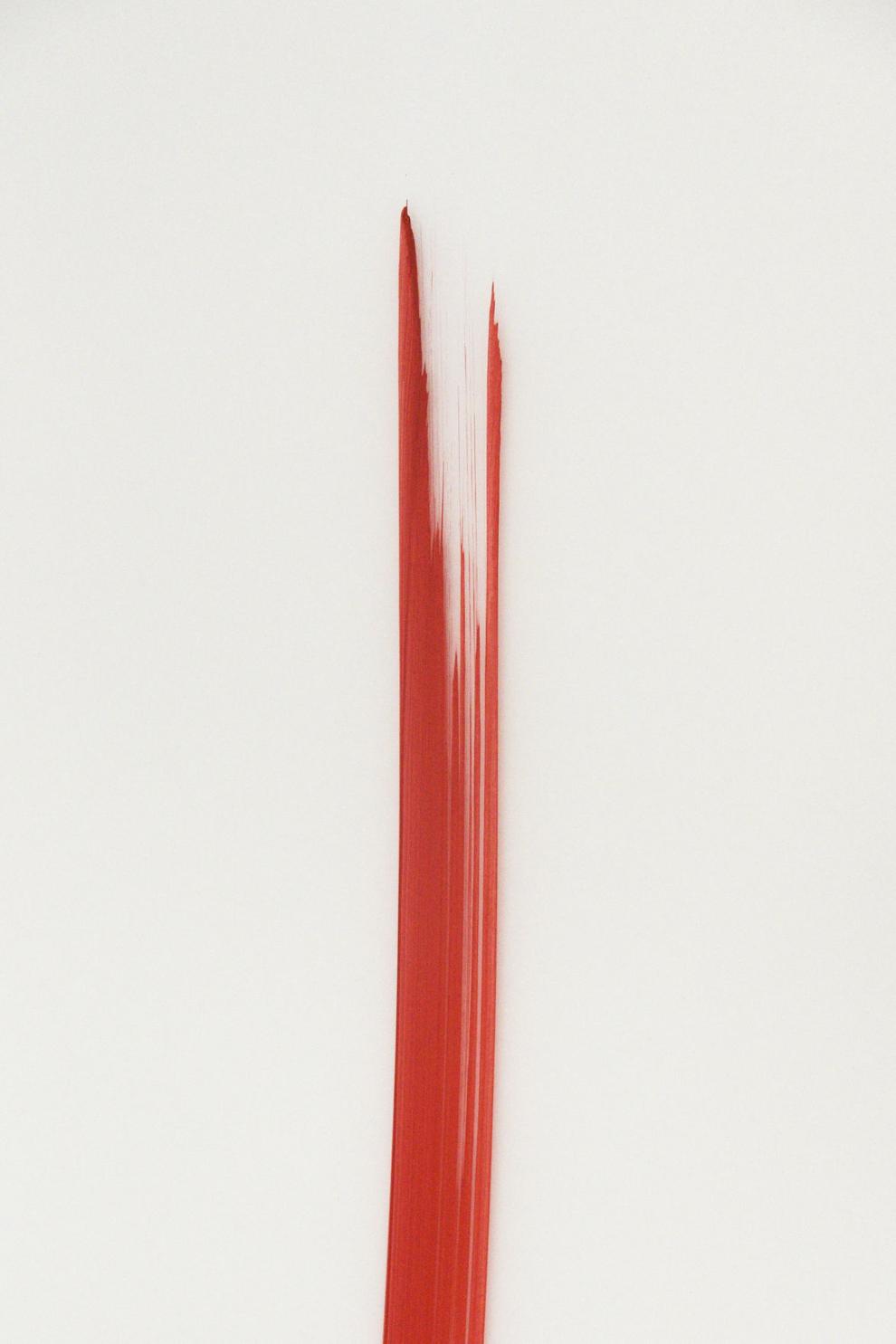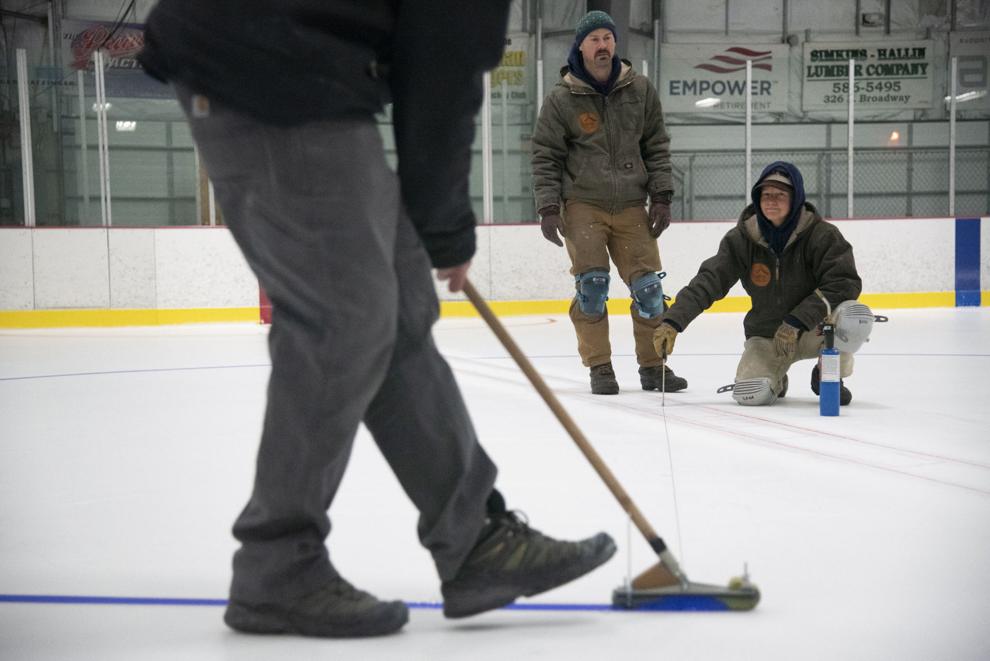 Later, Jeff Bagdanov and Brett Cone lay out a sheet of Tyvek with perforations in the shape of the Bozeman Icedogs logo. Cone sweeps chalk around the Tyvek, leaving small dots on the ice that will outline gray and black paint. Meanwhile, Dominic Benincasa fills in the goal crease with light blue. The crew spends a lot of time crouched over, on their knees. It is cold, quiet work. Fifteen more paper-thin layers of ice are applied with the sprinkler wand, and the Zamboni does the rest. 
After a week of labor, the ice is at least an inch thick, and it's time to skate.