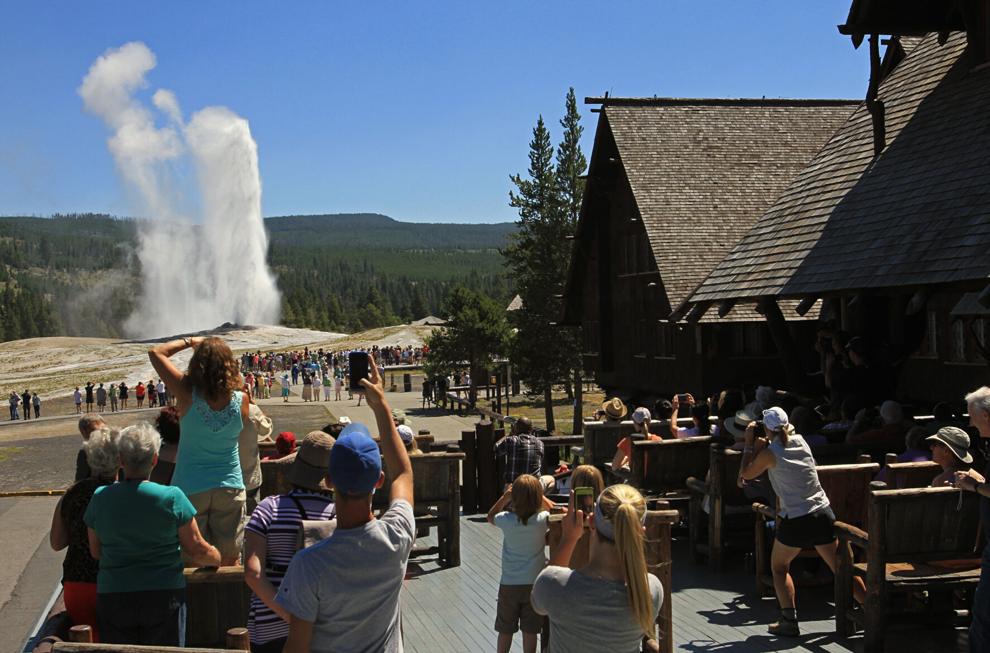 Take a walk through the Old Faithful Inn in the evening, and you won't see many people in their rooms.
You'll see people in the lobby, said Rick Hoeninghausen, the director of sales and marketing for Yellowstone National Park Lodges. Complete strangers will gather on couches, and they'll chat with one another about their experiences in the park. They'll tell stories and pass around their tablets and phones to share pictures.
That's special, particularly in today's divisive world, said Hoeninghausen. It harkens back to a time when art and literature helped to convince the public — and Congress — that Yellowstone was special and worthy of preservation.