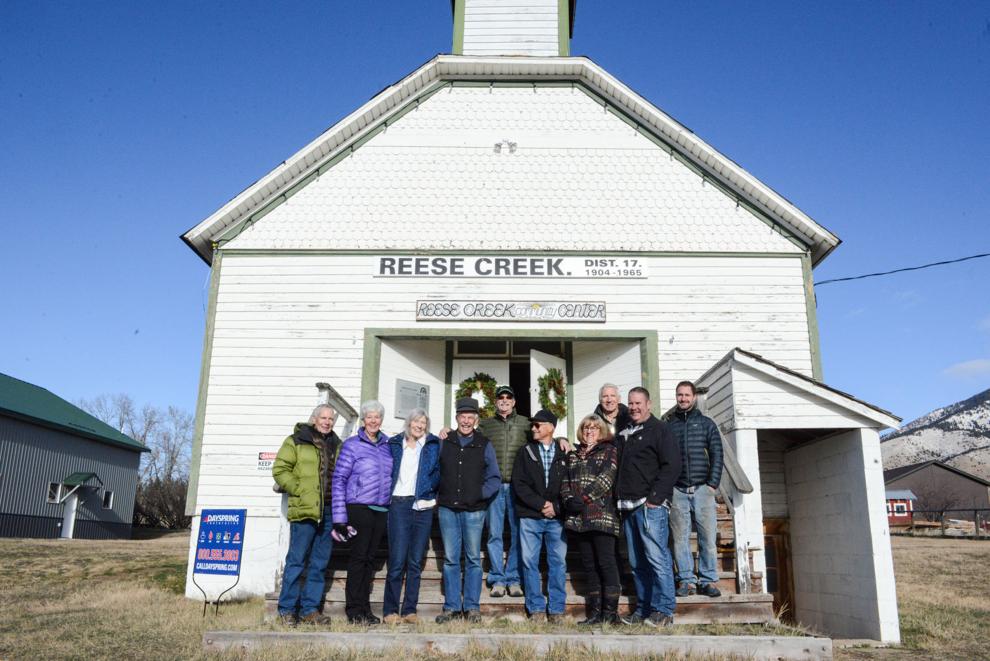 REESE CREEK — Harry Armstrong graduated valedictorian of his eighth-grade class at Reese Creek School, a one-room schoolhouse about 15 miles north of Bozeman, in 1958.
He likes to joke it was because of his academic prowess. Armstrong was the only one in his class.
Armstrong attended the one-room school from 1949 to 1958, going on to attend Belgrade High School. He graduated in 1961 and later joined the Marine Corps.
Now in his 70s, Armstrong has moved back to his family ranch just north of the school he attended as a child.
While he can still point out the spot to on the school's lawn where he broke his left arm playing on a swing set, and can name his grade-school teachers or visualize days rehearsing for a school play, what's left of the historic schoolhouse — and the community it used to represent — is all but the memories of older locals like Armstrong.
But unlike many schools now abandoned across Montana, locals are pushing to restore the building and use it as a community center, in an effort to a reestablish a sense of community.
Around this time two years ago, Steve Saunders and a few of his Reese Creek neighbors got to talking about the abandoned schoolhouse at a Christmas party.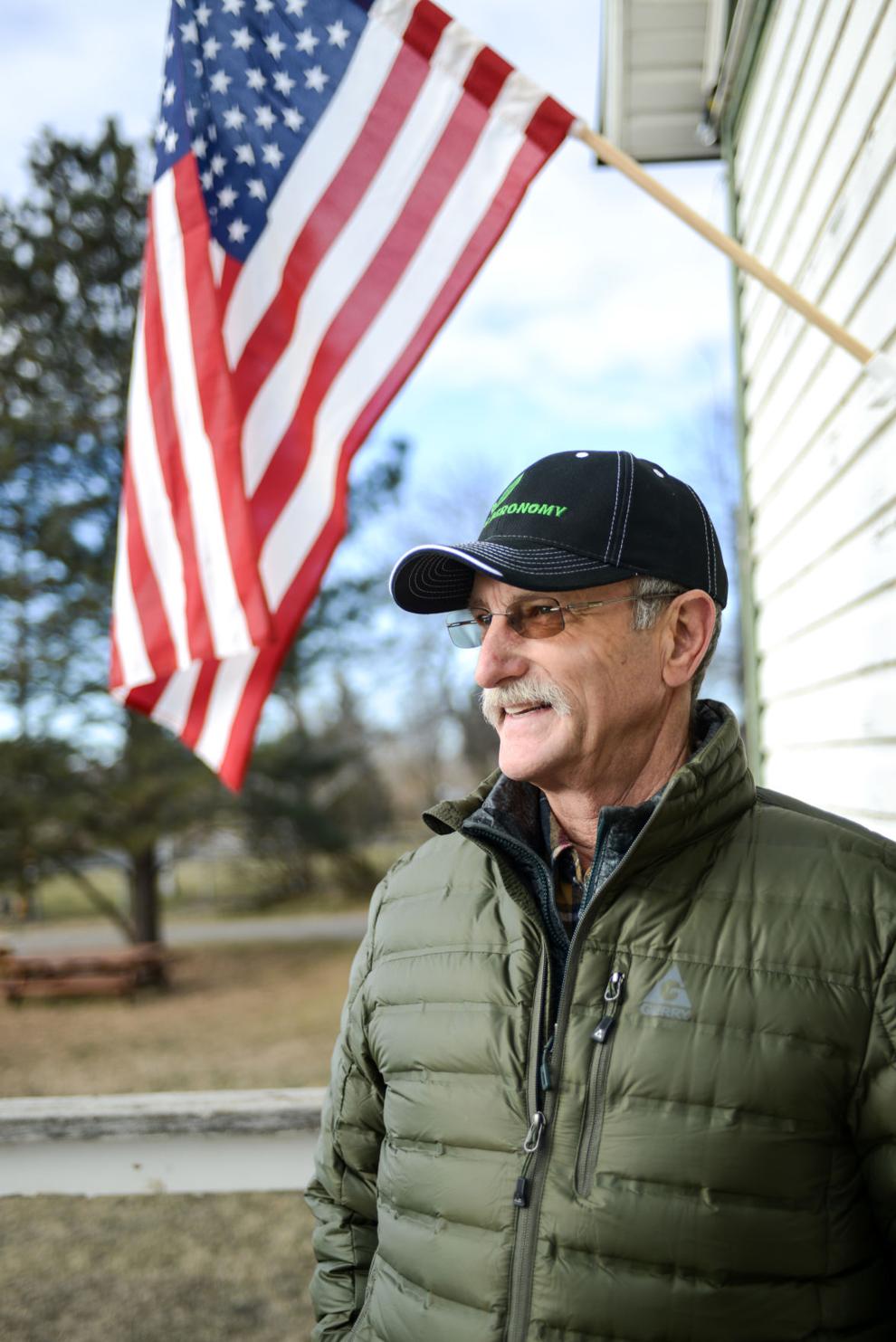 "We said, here's what we're thinking. And these other people at the party said 'yeah I want to be a part of that,'" Saunders said. "So that kind of got the ball slowly rolling."
Slowly over the past two years, more neighbors have shown up to help and the effort has evolved past restoring the physical structure of the schoolhouse.
"We thought we were rebuilding a building," Saunders said "But we're really rebuilding a community."
Last year, the group formed as a nonprofit, with an elected board of directors and bylaws. A committee, the Reese Creek Community Center Restoration Committee, was formalized. It has about 20 members.
The group has applied for grants and held two events at the schoolhouse to fundraise money to cover restoration costs.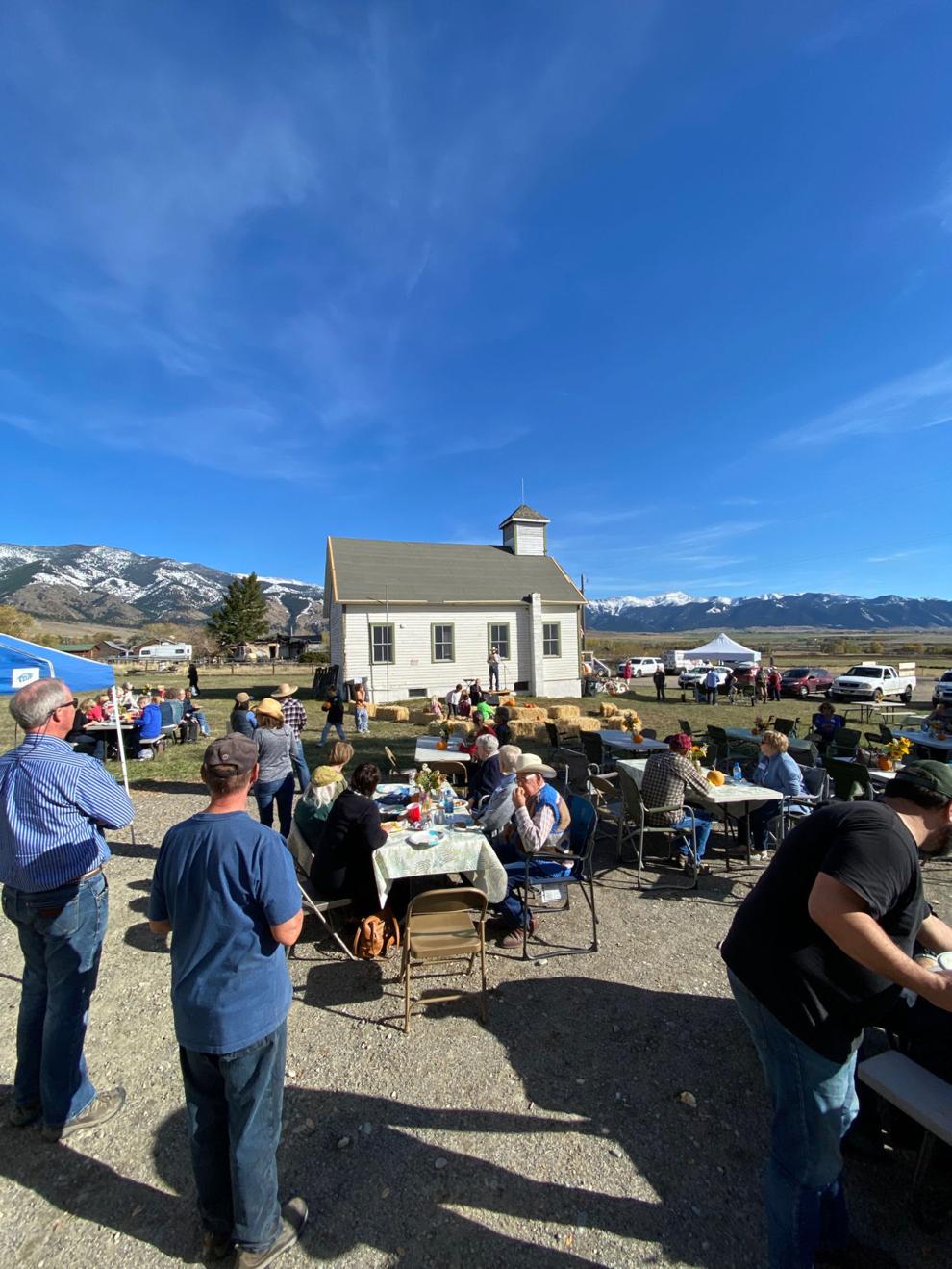 There are still a lot of repairs to the building needed before it can be used as a proper community center.
First on the list is repairing the ceiling and roof. This summer, 100 mph winds blew off a temporary reinforcement, causing some structural damage.
In October, the volunteer group took down a lowered ceiling installed to retain heat. It revealed a barrel ceiling and removing the lowered ceiling eased some pressure on the school's warping walls.
"When we took over the project, most of Montana had moved into the lowered ceiling," said Rob Holt, a relatively newer Reese Creek resident who has helped with some restoration. "Above here was bat guano and birds' nests."
Dayspring Restoration volunteered in October to help clean the animal infestation and did asbestos abatement. Last Monday, the restoration company finished the job and estimates it totaled around $25,000 worth of work.
The group hopes to raise $70,000 to replace the roof and get the building up to code. So far, through several fundraising events, they've raised about $25,000, Holt said.
It's quite the price tag for a building that was built for $452.50.
Built in 1906, the Reese Creek School was on the main strip of the town of Reese Creek — originally called Courts — that ran along Springhill Drive.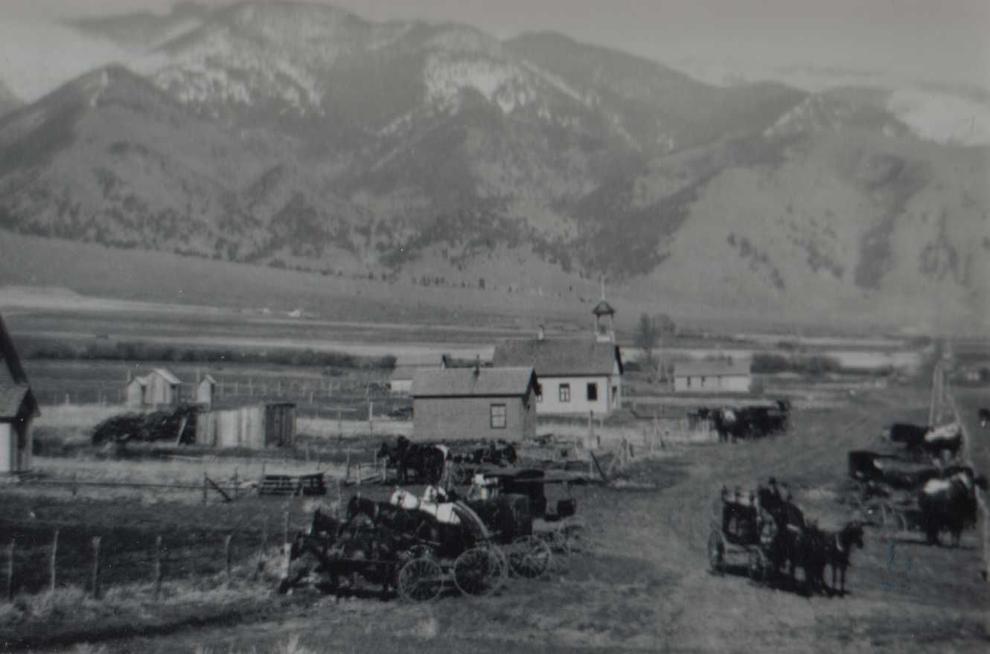 Prior to the arrival of white homesteaders, several tribes called the area home, including the Blackfeet, Shoshone, Crow, Salish and Nez Perce tribes.
The ranching community, first settled in 1862 by John E. Reese in the shadow of the Bridger Mountains, at one point boasted a church, cemetery, cheese factory, the school and two blacksmiths.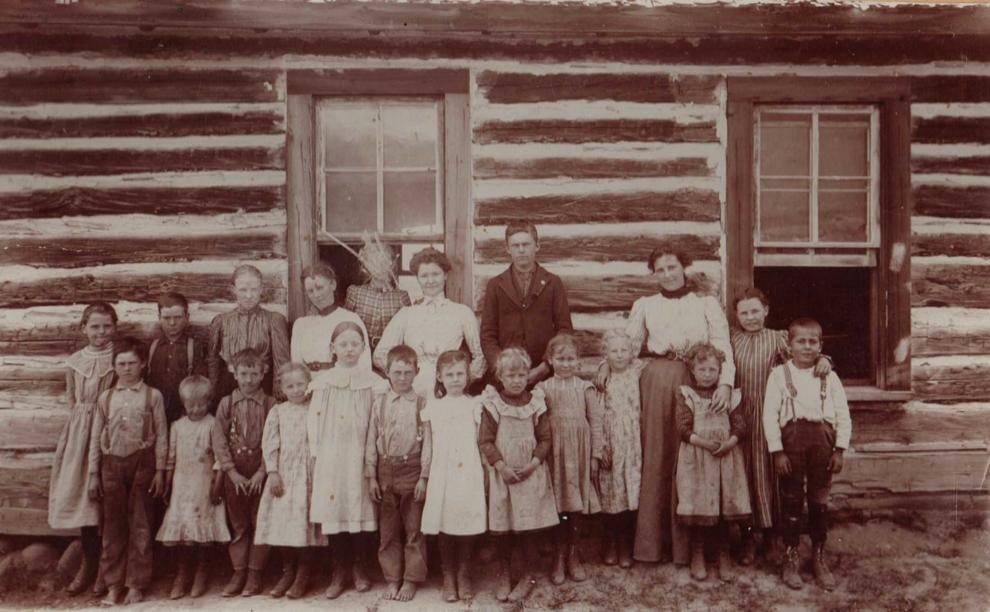 Eventually, several families moved into the area and started to farm and ranch the land, said Sandy Maher.
Maher, a Reese Creek resident, published a local history of the community with Ann Butterfield, former assistant director of the Gallatin History Museum.
Some names would be familiar to Bozemanites, like Daniel Elliot Rouse who originally settled near Reese Creek and William Johnston Beall, both of whom helped John Bozeman in laying out the original townsite of Bozeman.
For decades, the community thrived, Maher said. But by the Depression era, the rural area started to decline.
It didn't happen quickly, like so many ghost towns in Montana that left in search of better opportunities as fast as they came.
Reese Creek fell victim to time.
Families moved away and residents got older. By 1963, the school had shut down.
Merrilyn Warwood Mattson was in third grade when the school closed. She was one in just a handful of students still learning there. She later went on to attend Belgrade schools.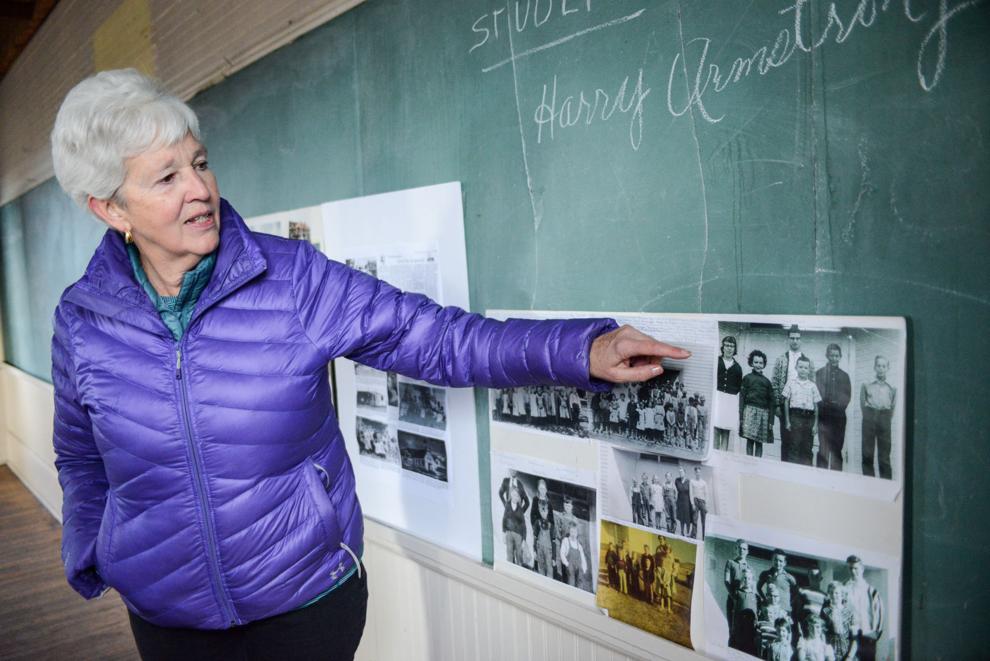 Mattson remembers a warm and fun classroom. As it stands now, the schoolhouse has remained relatively unchanged since her last day of class.
A row of five desks — some engraved with the names of Mattson's siblings, parents and grandparents — still line the center of the school. The teacher's desk abuts the back wall, which is covered with chalk boards.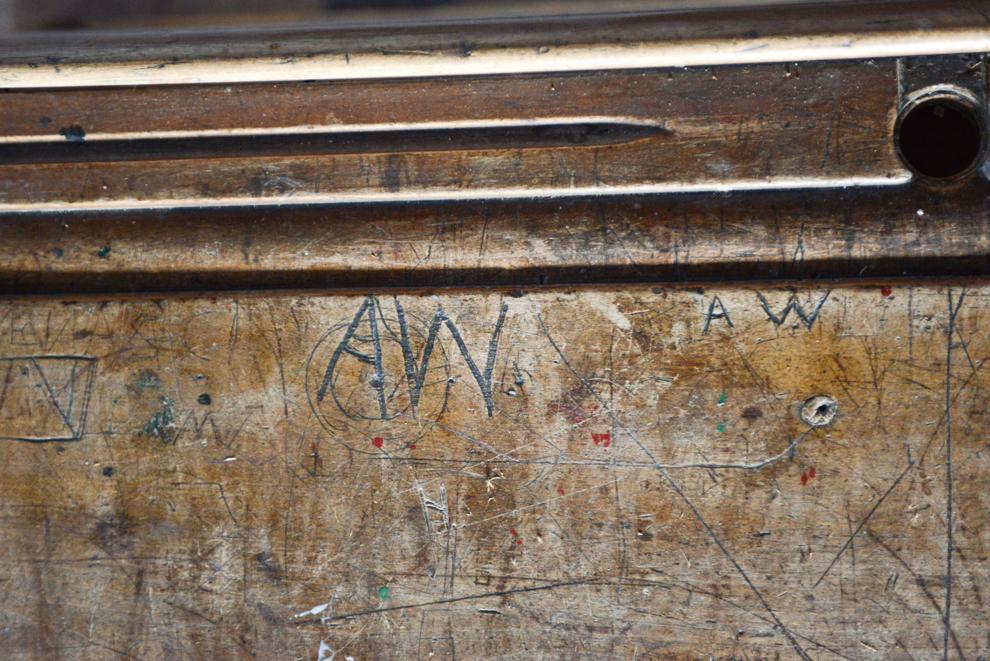 A piano, sitting on the lefthand corner of the room, is where Mattson learned to play. It's where Matton's parents and grandparents both celebrated their 50th wedding anniversaries.
In 1965, the Reese Creek neighborhood converted the building into a community center. Armstrong, the 1958 class valedictorian, remembers it as the heart of the small community.
"It's where everything happened. Dances, box socials, school events and plays," Armstrong said "It was great fun. I learned how to dance here."
By the late 1970s, the graying community had lost its stamina.
"People got involved in other people's lives, younger folks with families didn't have time and the older people just kind of stopped meeting," Maher said.
In 1981, the school was placed on the National Register of Historic Places.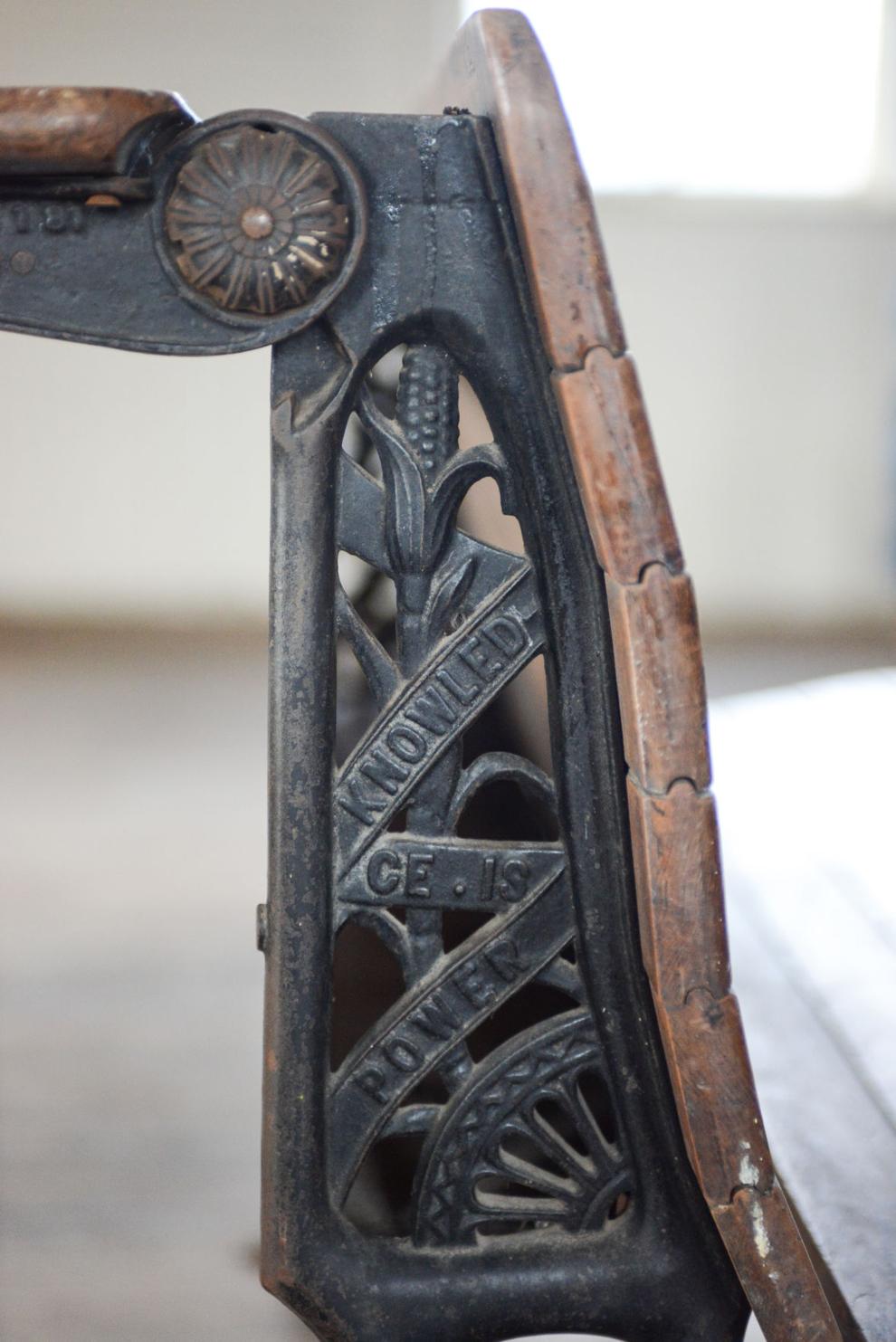 At one point, Gallatin County had 77 different school districts. Each district had at least one schoolhouse, said Rachel Phillips, a research coordinator with the Gallatin History Museum.
"At one time, as many as 2,700 schoolhouses were active in Montana," said Chere Jiusto, executive director of Preserve Montana, a nonprofit dedicated to preserving state history.
Schoolhouses sprung up during Montana's homestead era to educate the large families of ranchers and settlers, Jiusto said.
With rural communities scattered across the state, schools were "an anchor that joined people together," not unlike churches, she said.
By the 20th century, most rural communities were abandoned. It mirrored a nationwide trend of small communities and family-based schoolhouses moving to more integrated and consolidated education systems, she said.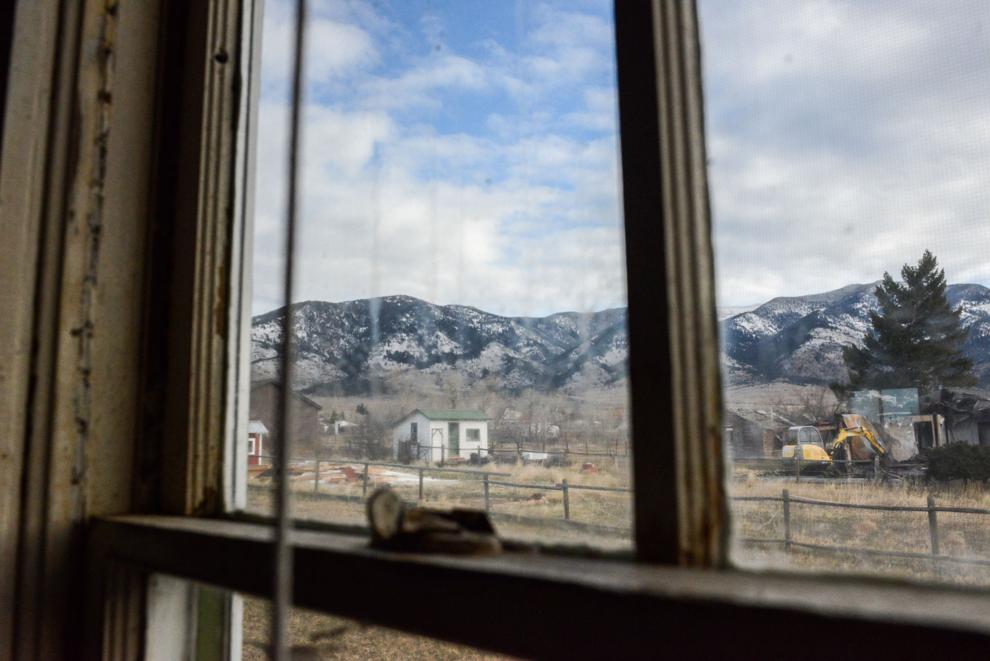 Still, about 60 rural schoolhouses educate Montana's children, making it the state with the most operating rural schoolhouses, according to the National Trust for Historic Preservation. Nationwide, only about 400 schoolhouses still exist.
"It's really wonderful about Montana, is it's still a part of our living culture," Jiusto said of rural schools. "They are cherished buildings — whether they're in good shape or not — and people connect with these stories and how Montana grew as a state."
Many of the schoolhouses across the state are often the last remaining vestiges of a community or ghost town, Jiusto said.
Since Reese Creek's induction into the historic registry, there have been bouts of locals attempting to restore the building off and on over the past 40 years. Maher has been involved in almost all of them and said they often dissolved within a few years.
This group feels different.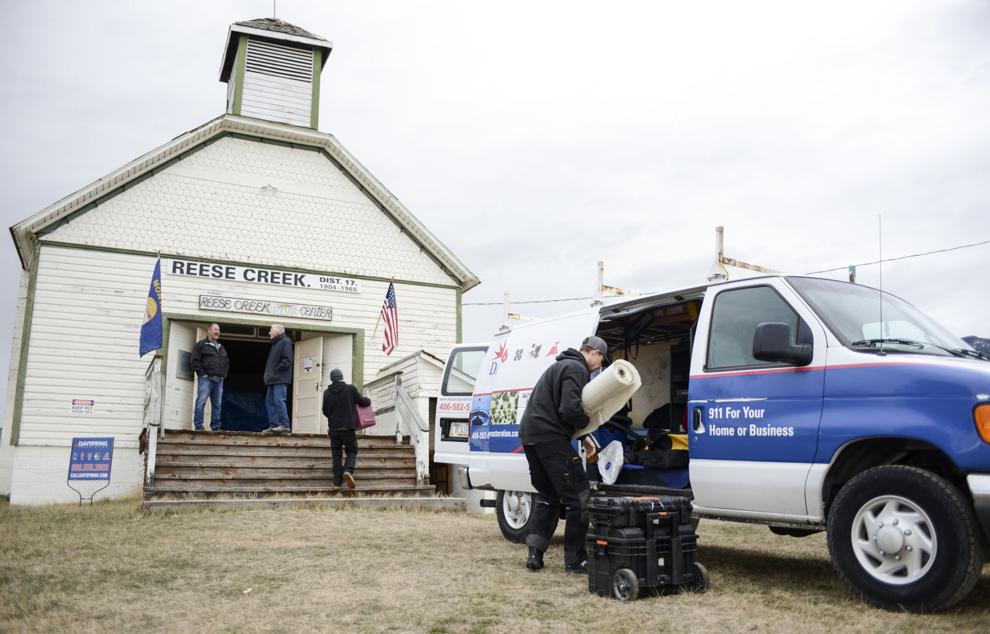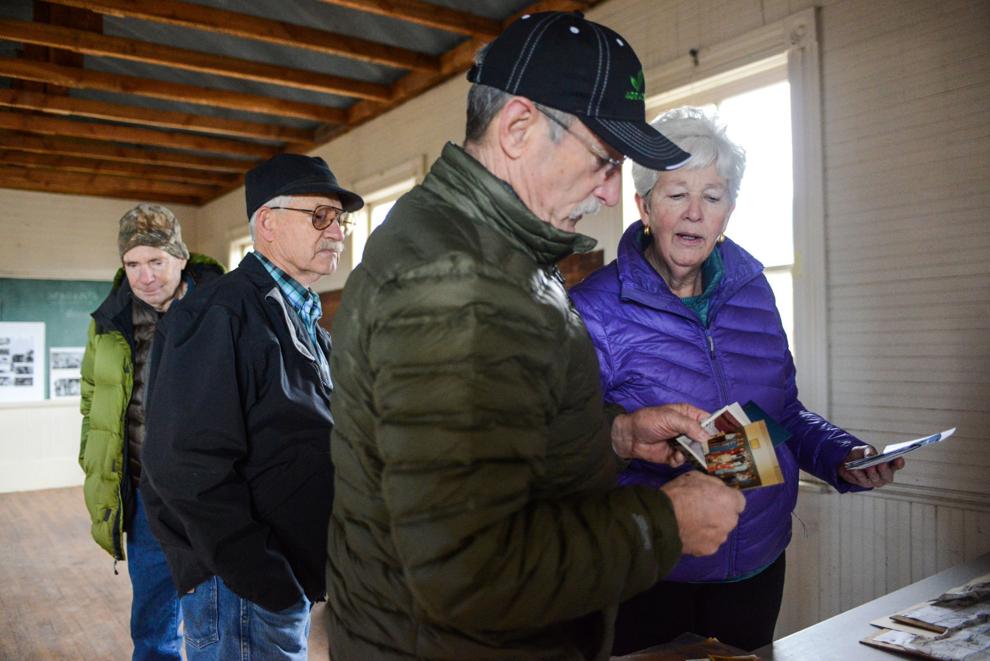 "This is the most restoration that the school has seen in years," Maher said.
She credits Saunders for pushing the group and a new flood of families that have moved into the area in the last decade or so. Many of them are eager to connect with the place's history and with each other.
"When we first moved here, there were maybe 40 families," Maher said. Maher moved to the area nearly 50 years ago, after marrying her husband Lloyd, who ranches in the area. "Now there's about 137 families. It's grown quite a bit."
The unincorporated community isn't tracked by the census, but local efforts to enact zoning regulations about a decade ago tallied the population at a little under 140 residents.
Most locals agree the area has seen even more growth since then.
"There's so much history and richness that people really want to be a part of," Saunders said. "People want to be a part of knowing their neighbors."
Kalen Higton was one of them. When Higton moved to his farm about two years ago from Bozeman, he was in search of community. Growing up in Bozeman, Highton felt that Bozeman's sense of community was slowly being lost.
COVID-19 solidified a trend among towns — big and small alike — of people being less neighborly and more isolated, said Higton, who now operates a 5-acre farm in the Reese Creek area.
After digging into the area's local history, Higton got involved with Saunders' effort to restore the center. He runs the website and social media accounts, and has lent his time helping install temporary roofing this summer.
Higton, who lives on a permaculture farm with his wife and daughter — she attends Springhill School down the road — has lofty goals for the school turned community center.
He envisions holding a weekly farmer's market, throwing fundraisers and dances, or getting the neighborhood children together to have lemonade stands at the school in the summers.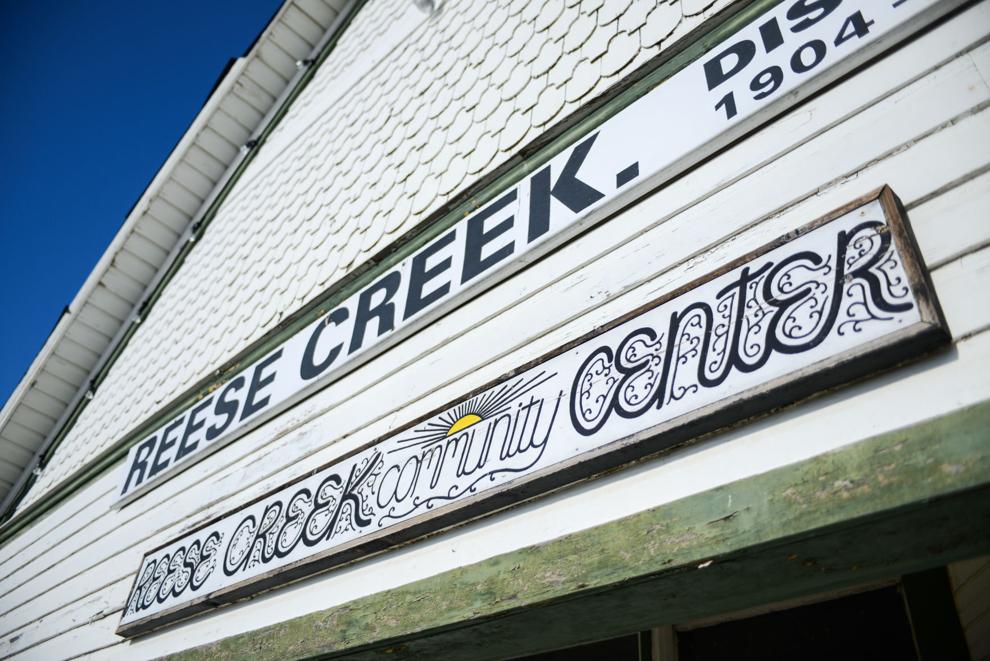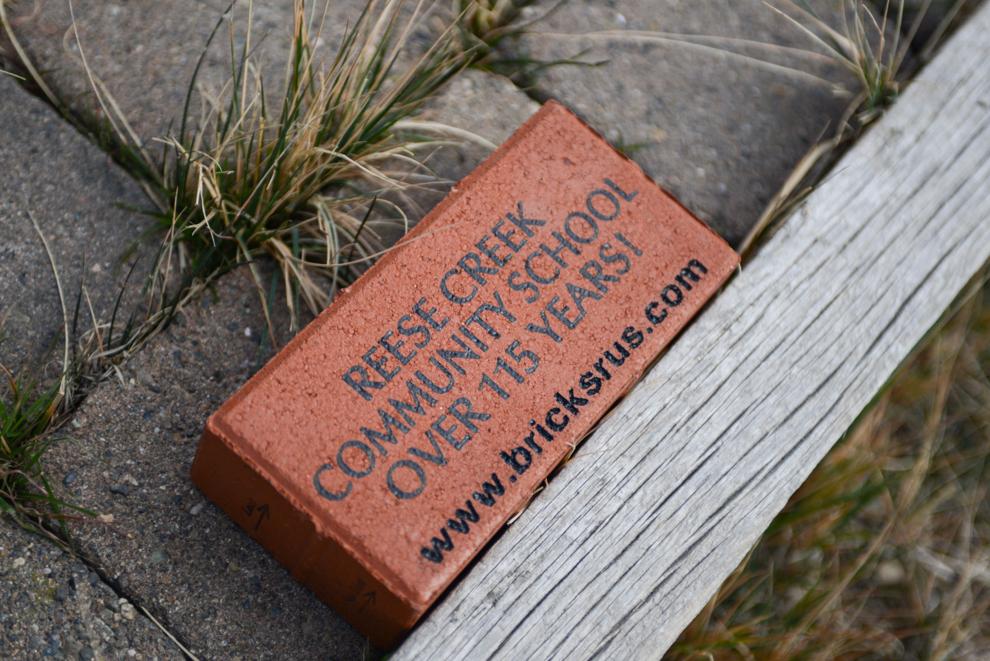 Rob and Maureen Holt, who moved to the Reese Creek-area from Washington, were also in search of a sleepy community where neighbors rely on neighbors, and most everyone knows each other's name.
"It's knowing the police and sheriffs, it's knowing the firemen, having neighbors help put up a barn and doing that type of thing," Maureen Holt said. "That's the community we want and we're working hard for it."
Saunders, who has largely led the restoration efforts, said the community center is already paying off.
"We're building a respectful community in a time when America is in complete disarray. We weren't really planning this, but it seems like that's symptomatic of where we're at in our country," Saunders said. "We're not politically polarized. We're galvanized by the unity of this and rebuilding a community that our grandparents knew."