(Editor's note: This article has been updated to include other groups that participated in the negotiations with Puget Sound Energy after the closure of units 1 and 2 in Colstrip.)
CENTRALIA, Wash. — Bob Guenther has a clear vision for the land that was once home to the Centralia Coal Mine.
Standing on a hill overlooking the 1,000 acres, Guenther sees lots of potential. There's the site of a proposed solar farm over there. A biorefinery is being considered over here.
The former mechanical foreman worked for 34 years in Centralia's coal-fired power plant, which is visible from the mine site. He then worked as a union lobbyist at the state legislature and has been advocating for renewable energy and job development for years.
"I want to help create a future for high-wage jobs in this area because they are few and far between," Guenther said.
Guenther sees the same potential for Montana.
The landscape surrounding Centralia couldn't be more different from eastern Montana. Ancient pine trees form deep forests on the edge of town. It's in the Pacific Northwest so rain is inevitable. The ocean is an hour away.
But the unmistakable smokestacks of a coal-fired power plant rising in the distance and miles of treeless land where the mine used to sit give away the similarities between Centralia and Colstrip.
These towns were built for mining.
Centralia and Colstrip aren't quite an apples-to-apples comparison. For one, Centralia has a significant geographic advantage. The town of roughly 17,000 is located off a major highway within 100 miles of both Seattle and Portland. Its power plant also has natural gas-fired units in addition to its coal-fired units. 
Its mine closed in 2006, while Colstrip's is still in operation.
The sole owner of Centralia's coal-fired power plant, TransAlta, has ratepayers in Washington, so the state has leverage in ways Montana doesn't. NorthWestern Energy is the only shareholder of six of the Colstrip Power Plant that has to answer to Montana's Public Service Commission, meaning the state has few ways to intervene in decisions made by the five other owners of the plant.
Centralia is still a coal town, but it's much further ahead in its transition process than Colstrip. It survived the closure of its coal mine and a loss of 600 jobs. It can offer a few insights.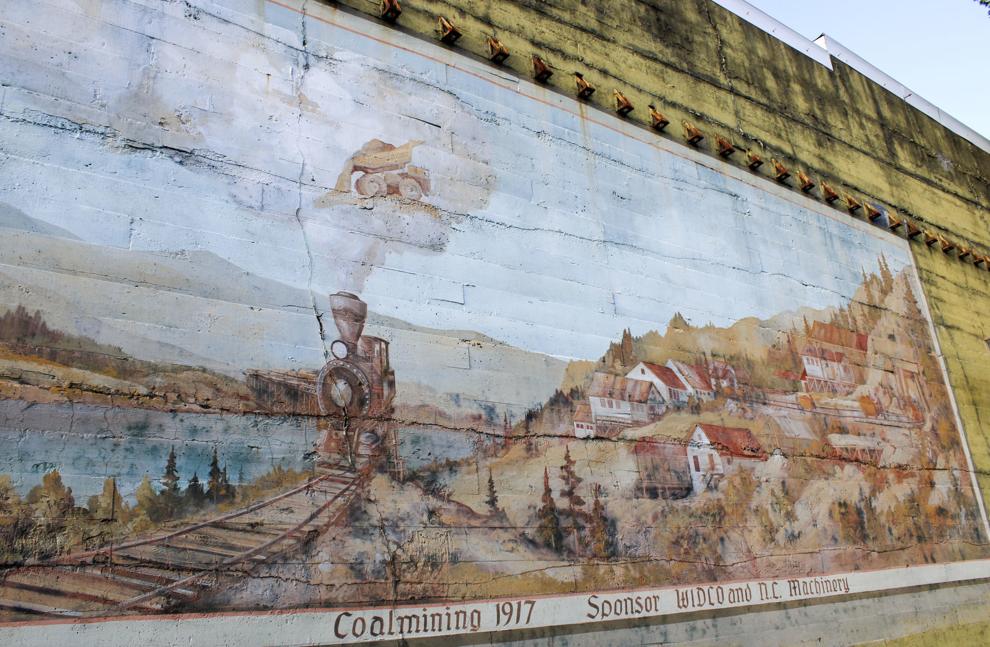 A path forward
The decline of coal in Washington is not due just to market shifts, but is now required by law. A bill passed in Washington's Legislature last spring requires the state to leave coal behind entirely by 2025, be carbon neutral by 2030 and forgo all fossil fuel dependence by 2045.
The legislation added urgency to Bellevue-based Puget Sound Energy's need to pull out of units 1 and 2 of Colstrip's coal-fired power plant. The units are scheduled to shut down in two months.
It also means Centralia's coal-fired power plant will fully shut down by 2025. The plant is the state's largest reliable power source, according to TransAlta.
And while some residents of Centralia feel unheard and forgotten by politicians in Olympia, the state legislature has been able to make significant headway in helping the town prepare for coal's retirement. It brokered a $55 million settlement back in 2011 that's being used to prepare for industry loss, and most recently included provisions in its clean energy bill to support places like Centralia.
Guenther helped make that deal happen. He wants to help protect workers and plan for climate change at the same time.
"We have to figure out how we survive now, but also how we are going to survive in the future," Guenther said.
For Guenther, that means replacing jobs that rely on fossil fuels, developing new energy sources and having the patience to find well-rounded solutions. Guenther has been working on helping Centralia move away from coal since 2005 and said it's been an arduous process.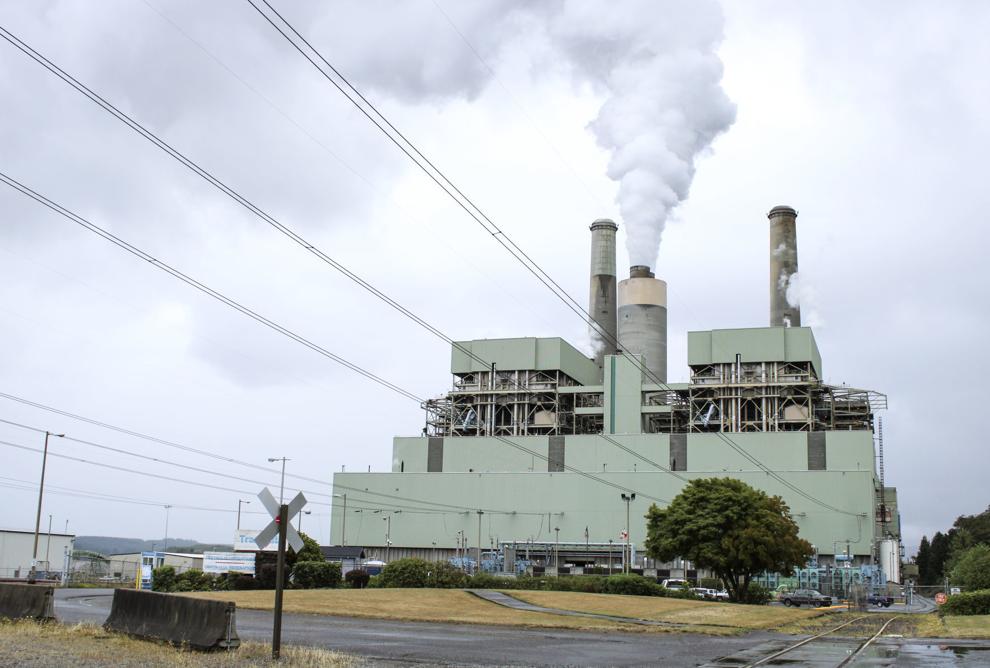 He's been negotiating with lawmakers, environmental groups like the Sierra Club and corporations alike to find middle ground. The 2011 TransAlta Energy Transition Bill was the culmination of those efforts. The bill gave Centralia a solid end date to prepare for nine years in advance, and an expedited natural gas permit to TransAlta as an incentive to participate in the transition.
The result was the $55 million settlement. The money is flying all over town. It's being used to weatherize homes, schools and government buildings. It has paid for new college programs at Centralia College. Power plant employees who are looking to retrain for new jobs can get $15,000 apiece or transfer that to a spouse.
It's also aiding in the development of new industry, including renewable energy. The mine that closed in 2006 will soon be home to a new 1,000-acre industrial park with new employers.
In late July, Guenther talked optimistically about the opportunities it could bring for his town, like a hydrogen plant or solar farm, or both. In any case, Centralia didn't die with the mine closure, and won't when the power plant shuts down next. Guenther's children stayed in town, and his grandchildren grew up down the street from him.
This is the type of transition that Montana and its coal towns deserve, Guenther said.
"(The utilities and coal companies) have made billions of dollars off the natural resources of Montana. By God, they need to step up and have a just transition for those people who are going to be affected," Guenther said.
Guenther even reached out to Colstrip's International Brotherhood of Electrical Workers chapter to share ideas. He spoke with Rex Rogers a few years ago, who at the time was business manager of the organization.
Rogers, who worked in the power plant for 35 years, was vocal early on with concerns about the coal industry. He talked about the science behind climate change and how power plant closures were a real possibility.
Rogers was voted out of his union office as President Donald Trump was voted in. Trump promised to end "the war on coal." The coal industry has declined steadily since 2016.
While Rogers predicts coal will continue to be a part of energy needs for the foreseeable future, he thinks Colstrip should have begun looking at a transition plan years ago. He doesn't see many options for coal industry employees at this point.
"To be blunt, we need to train people and they need to leave," Rogers said.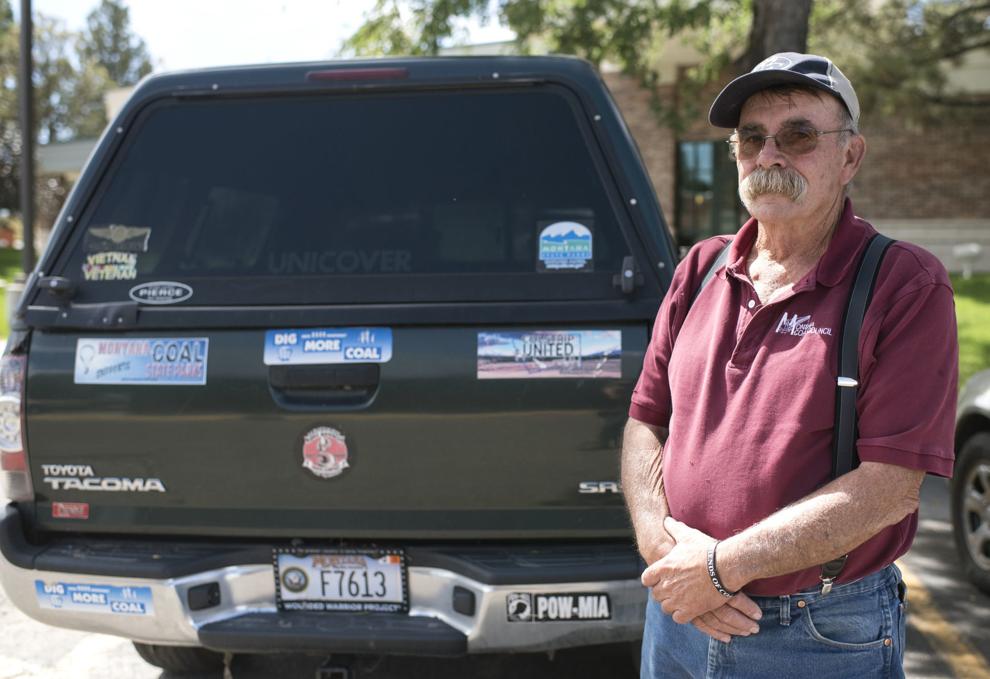 Slow Progress 
Several Montana state lawmakers have attempted to legislate the future of coal, but few have been successful.
Sen. Duane Ankney, R-Colstrip, has been the face of the fight to save coal and the people who rely on it since he was first elected to the Legislature. He worked in the Rosebud Coal Mine for 28 years.
In 2015, Ankney introduced Senate Bill 402, which would have required utilities to pay an impact fee to close a power plant before 2025. Portions of the revenue made from the fee would have gone to school districts and the Montana Department of Commerce for workforce retraining grants.
The bill failed on a 49-49 vote in the Montana House of Representatives. He tried to push similar legislation through again in 2017, but it also failed.
"I don't think the state has prepared, and I've been hollering about it for three or four (legislative) sessions," Ankney said.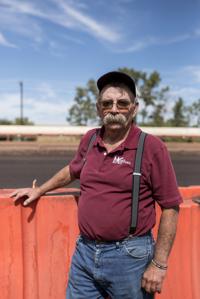 The 2019 Legislature did pass Senate Bill 191, carried by Ankney, which allows local governments to set aside money collected from coal extraction in a trust fund and then use it for transition needs. 
Ankney has made other attempts to save coal, like trying to find ways to incentivize utilities to continue using coal or pushing for the development of technology that can reduce coal's carbon emissions. He hasn't had much luck, and said part of it has to do with the owners of the power plant and mine being unwilling to help.
"Had we had owner participation, we wouldn't be in this spot," Ankney said.
A 2017 settlement forced power plant shareholder Puget Sound Energy to put up $10 million to lessen the impacts of the closure of units 1 and 2 in Colstrip. Montana's attorney general and environmental groups like Sierra Club and the Natural Resource Defense Council were able to intervene and helped negotiate the settlement.
At the time, a bill was moving through the Montana Legislature that gave the attorney general's office some leverage to intervene, said assistant attorney general Jon Bennion. That bill didn't pass, but the parties involved were still able to find common ground and the $10 million was agreed upon.
But Puget Sound Energy is only one of six power plant shareholders.
Bennion said there isn't the "same kind of legal vehicle" to initiate settlements with the other utilities except for maybe NorthWestern Energy, which has customers in Montana. Bennion said he thinks the state should continue to focus on developing coal.
Talen Energy is the other shareholder of units 1 and 2 and has not put up money to help with transition. The $10 million is only available to Colstrip and Rosebud County, not the other towns in Montana like Crow Agency and Hardin that also rely on coal.
A committee in Colstrip is now in charge of distributing the money, but has not started the process yet. It's something, but not nearly enough, Ankney said.
"It'll be a drop in the bucket in the long run," Ankney said.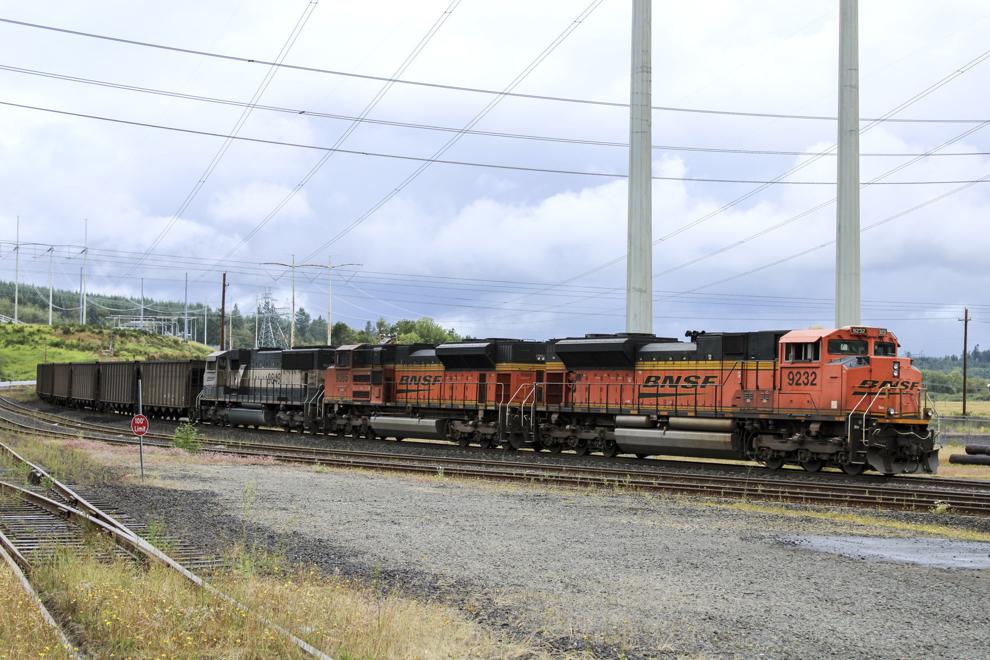 Potential Fix
Mark Haggerty, an economist with Bozeman-based Headwaters Economics, has researched and written that many coal-reliant communities are unprepared for coal's decline. In September, Haggerty published new research including a comprehensive list of 11 ways towns can plan for transition.
He writes that transitions at the municipal level are made difficult by long-term dependence on coal, delayed acceptance of the problem, restrictions on municipal fiscal policy and a lack of funds.
One solution listed is securing one-time payments from utilities like Centralia did. But it goes deeper than that. Haggerty suggest revenue from coal production be streamlined back into transition needs, like using more money from Montana's coal severance tax fund to help coal-reliant places.
He writes that places like Colstrip need a broader tax base and the ability to make tax decisions at a local level. Changes in the tax code, like allowing a local option sales tax, have to come from the Legislature.
Haggerty argues the state should require and support transition planning, and establish an authority who can oversee it.
In an interview, Haggerty said that because these communities are inherently vulnerable, they can't find solutions all on their own. They need direction from the state.
Colorado's legislature voted in 2019 to create an office focused on transition in the state's department of labor and employment. The bill, sponsored by Democrats, requires a utility to give six months notice and submit a workforce transition plan before accelerated retirement of a power plant.
But each state is different, and each community needs different solutions, Haggerty said.
For Centralia, the town's needs were largely met when TransAlta put up money specifically for transition costs. The company had raked in billions off the natural resources and workforce in the area, and gave a little back.
Colstrip Mayor John Williams said he doesn't think coal will be going away anytime soon, but that when it does, the town will need help.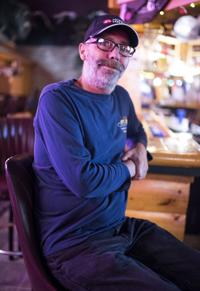 Williams said it's like mine reclamation: Just as corporations are required to clean up land and leave it in good condition after mining, they should have to do the same for the communities that depend on coal.
"They have received so much from this town, of course they have a responsibility (to help transition) if they're going to leave," Williams said.