A Bozeman developer is proposing to build 44 townhomes on a parcel of land abutting the Gallatin County Regional Park in west Bozeman.
The Park View Crossing proposed development is off Vaquero Parkway, just south of Baxter Lane and northeast of the regional park. The 7-acre parcel is slightly curved and is proposed to be the site of 24 three-bedroom and 20 two-bedroom townhomes.
The land is zoned R-3, medium residential density, which allows for one to five household structures and encourages a mix of housing types.
Developer Ethan Stokes said Tuesday he has owned the land since 2019.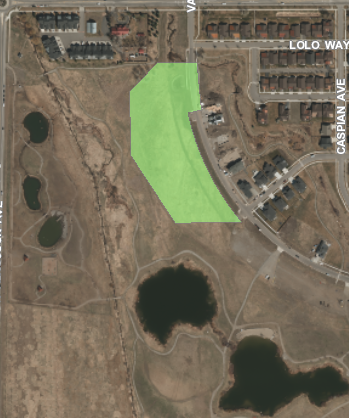 "It's rather small in the grand scheme of things, and we really tried to look at the best use of that land. It's kind of an odd shape," Stokes said. "Looking at the housing crisis in Bozeman, and trying to build something that is attainable for people living here in Bozeman, we came up with the plan to build townhomes."
The newly formed Community Development citizen advisory board voted 8-1 to recommend the preliminary plat for the development Monday night. The board declined to recommend a variance request from the developers that they not build a sidewalk along a portion of the property's frontage with the park.
Brett Megaard, who represented the developers for Hyalite Engineers during the meeting, said they felt the sidewalk would not be necessary since the property is right on the regional park.
During his presentation, Megaard pointed to the large number of single-family homes in the vicinity and said they hope to bring more housing diversity to the area. Part of their goal was to provide "missing middle" housing, Megaard said.
"We feel like this would be a great project to kind of fill that void for the city," Megaard said.
Stokes said they don't have construction costs or price points for the units figured out yet. The plat is scheduled to come before the city commission at its Jan. 11 meeting.
Stokes said they are hoping to be able to put in horizontal infrastructure, like roads, sewer and power lines, this spring.