Victoria Williams and her husband lived in their condo for five years and handled years of small increases in their monthly rent. In May, they found out their rent was increasing $150 a month, weeks before they had a baby. They had no choice but to stay.
Stephanie Beeman and her partner were hoping to buy a house in Bozeman, but a more than 20% increase in rent is pushing them out of the city before they had the chance.
Maleesha Kovnesky, a mom of two, is now paying almost $1,000 more in rent each month after her verbal rent-to-own agreement went south and she had just a month to find a new home. Her children had to give up the two huskies they've had for years because the new place didn't allow dogs.
Stories like these aren't unusual in Bozeman, where skyrocketing costs of homes are putting an increasing amount of stress on renters — which make up more than half of the city's households, according to a 2019 study.
The increasing cost of a single-family home is well documented — the median price of a single-family home increased 50% from April 2020 to this April, from $440,000 to $660,000. The rental market is harder to track, but local nonprofits and renters in Bozeman have reported both a notable spike in rents and an increasing amount of rental units being sold as owners try to cash in on the hot housing market.
The rental market is so tough that some are choosing to leave town and local nonprofits are now shifting focus to find a home in a different area for many of their clients.
Even Brian Guyer— who, through his job at the Human Resources Development Council, helps housing insecure people in Bozeman — moved to Livingston after his landlord increased his rent by $600 a month.
"I think a lot of attention has been placed on the cost of a single-family home, but there's a whole group of people that are really the lifeblood of this community," Guyer said. "They're the workforce, they're the people working in the service industry, they're the people working at all those local businesses and they're renters. And they're being displaced"
The most recent numbers on rent prices in Bozeman come from a community housing needs assessment in 2019. The assessment, which involved interviewing rental unit property managers in the city, found that rents had been increasing at a high rate. Property managers told the consultants that they have seen a 35% to 40% increase since 2012.
The study also found that monthly rent charges range from $600 to $800 per bedroom, while one-bedroom units can fetch $1,000 per unit or more.
Most renters HRDC helps anticipate dealing with a 3% to 5% increase in rent each year, Guyer said. James Ruddy, the general manager at Minnick Management, said the maximum increase he recommends to owners is 10%.
But while the rapid pace of the market makes hard numbers difficult to come by, Guyer said HRDC is helping people who have had their rent increased by 10%, 20% and even as high as 30%.
"Obviously, the monetary impacts are significant," Guyer said. "We're talking about our working poor. Our workforce is not paid well enough to be able to absorb a $150 increase in their monthly budget."
HRDC has seen an increase in people requesting help in the past 60 to 90 days, and Family Promise, which runs an emergency shelter for families, has assisted 238% more families over the last 13 months, Guyer said.
Some long-time renters, like Guyer himself, are being hit with sudden steep jumps in their rent.
Others, like Williams, who had a baby this year, are noticing that similar units in their buildings are being listed at several hundred dollars a month higher than their own rent. One building where several HRDC clients have moved has increased the going rent several times over a six month period, Guyer said.
The reasons for the costs increase are varied, but several people pointed to the housing market as the culprit.
"The rents are going up, just like the cost of a house," said Allison Chestnut, a general manager with Alliance Property Management. "The rents are going up with that."
Taunya Fagan, a broker, noted that people who are buying homes as an investment may choose to charge much higher rents to cover their investments.
Low inventory has also forced some renters to agree to high rent increases because finding another place is almost impossible.
"The housing market is a static ladder. So as the top of that market goes up, so does the bottom," Guyer said. "So, things that our workforce used to be able to afford at the bottom rung of that ladder have risen so high it's out of reach."
The higher home prices are keeping some who would otherwise be able to buy a home in the rental market, which increases competition for units and can impact prices.
Beeman and her partner — who had a 20% rent increase while looking to buy — had saved up enough money to buy a $550,000 home with financing. They made few offers but kept losing to all-cash offers.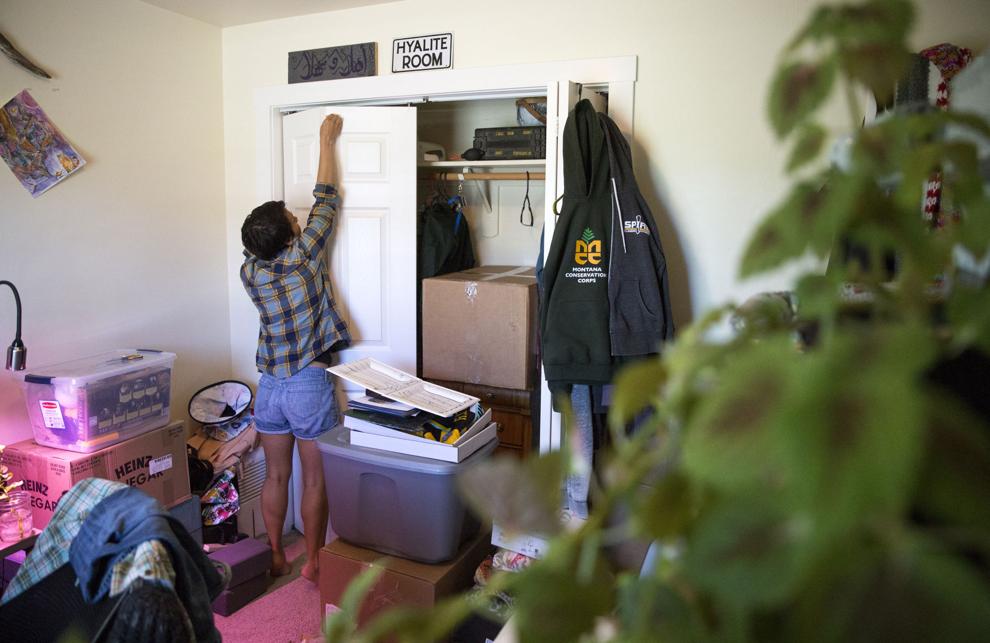 So they stayed in their $1,400 a month, 700-square-foot rental until they were notified in May that their rent was going up $300 a month.
In a few weeks, they're leaving Bozeman to move into a more affordable place in Whitehall.
"We live what should be able to be a very comfortable life, but unfortunately that's just no longer quite the case here," Beeman said.
At the same time, some renters are forced out of their units after the owners decide to sell.
Family Promise is helping people in that situation, and Chestnut said Alliance Property Management has had the owners of several of the 400 units it manages decide to sell to cash in on the market.
That can be destabilizing for some tenants. Josh Holle, 25, had rented the same three-bedroom place since his time at Montana State University for just $1,200 a month — which he admits was a steal for Bozeman.
But in May, the unit's owners informed Holle they were going to put it on the market. The other units in his building were renting at $1,800 for two-bedrooms, but Holle wasn't able to snag them.
During his monthlong search, Holle spent hundreds of dollars in application fees but didn't get a call back on most of them.
"I was just in total panic mode. I didn't know what to do," he said.
One of his cousins eventually connected him to a friend who was moving to Europe for a few years and wanted to rent out his three-bedroom house. The new place is much nicer, but Holle is paying $2,450 a month for it.
His rent more than doubled, but Holle said he still feels lucky and privileged to be in a home.
Nowhere to go?
Holle is among the lucky ones. Demand for rental units in Bozeman is high, and many find they are unable to find another place when given a 30-day notice that their rent is going up or their unit is being sold.
When Kovnesky, the mother of two, was informed her verbal rent-to-buy agreement was no longer going to be honored and that she had 30 days to vacate, her friends tried to help her find a place, sending her listings whenever they saw one.
A few times, Kovnesky would call within an hour of a home being posted only to be told a tenant had already been found.
Chestnut, the property manager, said she posted a listing on Monday morning. Minutes later 15 people had already asked about the unit.
Kovnesky was getting close to hitting the 30-day deadline to vacate her home when she finally found a place. It wasn't available right away, though, so Kovnesky had to squat for two weeks in her old home.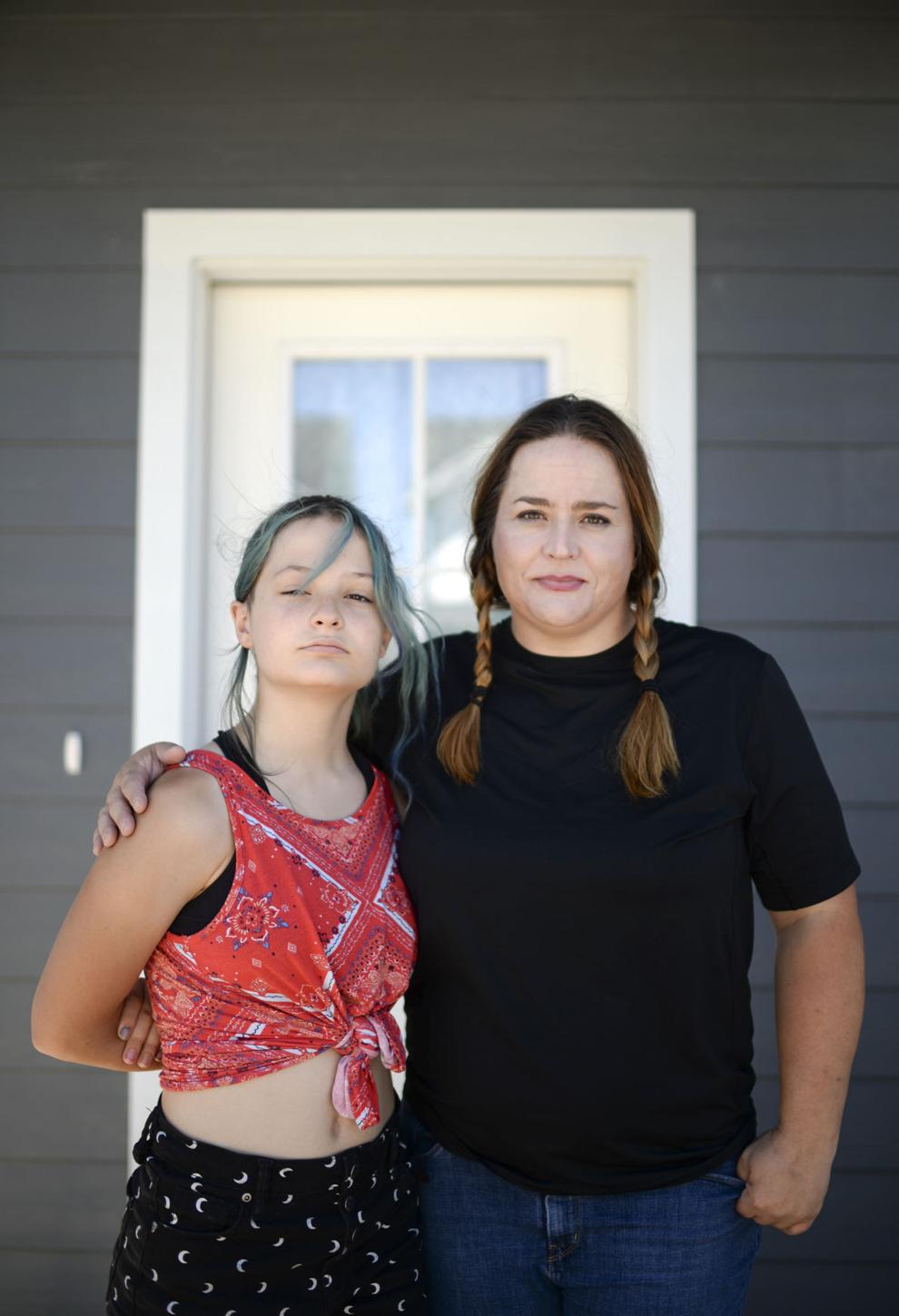 "It was either stay and squat and face the consequences or be homeless with my kids for two weeks," Kovnesky said. "This past month was hell."
Christel Chvilicek, with Family Promise, said families they help are taking an average of 130 days to move out of their programs into their own housing. The average used to be 76 days.
The low vacancy rate is forcing some renters to deal with rent increases rather than move elsewhere.
Bozeman City Commissioner Chris Coburn and his partner were forced to weather a $200 increase to their rent last month as finding another place wasn't an option.
"It's nearly impossible to find anywhere to live currently in Bozeman, so even if we wanted to move out of our apartment, we would be up against a really tight rentals market," Coburn said.
Supply hasn't kept up for demand for a while. According to the city's housing needs assessment from 2019, a vacancy rate of around 3% or lower is considered very low. When a vacancy rate dips below 6%, it's taken as a sign that more units are needed in the area.
The assessment found that Bozeman's vacancy rate is dangerously low. In December 2018 and January 2019, it hovered around 1%.
Hollowing out
Though Coburn can handle the $200 increase in rent, the worry that his housing could soon become unaffordable still lingers.
"It's just something that's always in the back of our mind, you know, what's going to happen to me and my friends or me and my family and my partner if we have to pay more in rent. What kind of choice are we going to have to make?" Coburn said. "I think there's this underlying baseline worry and stress that impacts all of us who rent in this community."
Rising housing costs are pushing some out of the area, which is causing ripple effects across Bozeman's economy as many jobs are left unfilled in restaurants, grocery stores and even health care facilities.
Chvilicek said in the past four months, Family Promise has changed course for many of the clients they help.
Rather than working to find them a place to live in and around Bozeman, they are helping some families find a place to live outside of the county.
"If you just really look at the reality of the situation ... we're talking families that have pretty decent paying jobs and they have good credit, so they don't have a lot of those barriers, and they still can't find housing," Chvilicek said. "And so our next tactic is to figure out what's next."
The fear that the housing crisis will hollow out Bozeman is already being felt, particularly among young people.
Holle said it feels like all of his friends are either living with an untenable number of roommates or leaving Bozeman. Though he has place to live for now, he doesn't know what will happen when the property owner returns to Bozeman.
"It's frustrating because these are my friends and people who work hard and care about this town. This is where they spent their most pivotal years of their life and they don't want to leave," Holle said. "I work hard here. I participate in the community, and it just feels like there's not a lot left for me here."