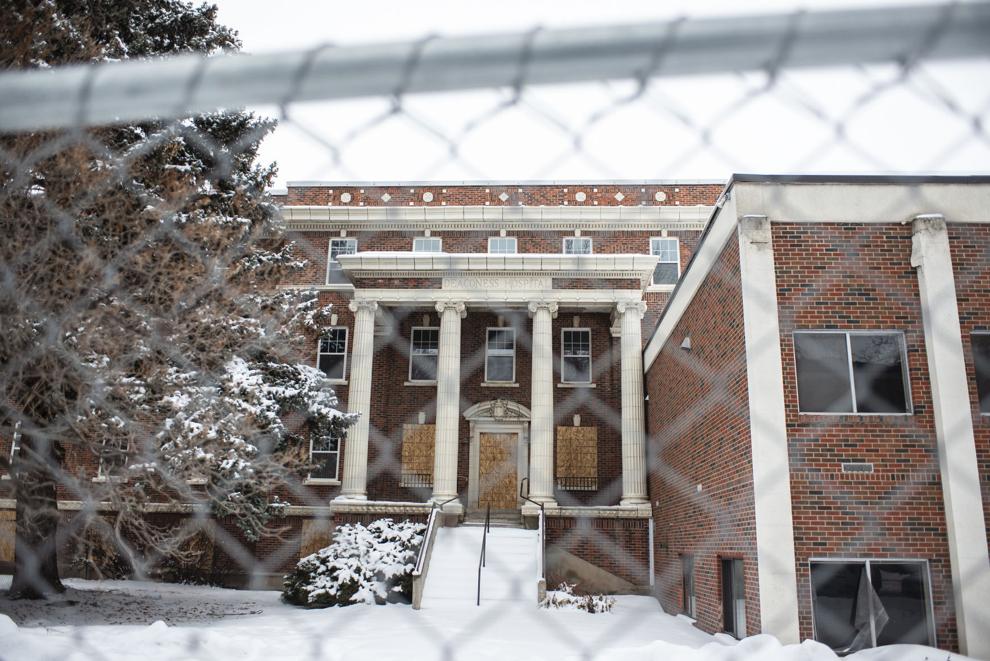 On the upper floors of the old Deaconess Hospital building at 15 West Lamme St., patches of hexagonal tile are some of the only indications that the now-vacant and crumbling building housed Bozeman's only hospital for decades.
Though from the outside of the four-story, 22,000 square foot brick building fronted with grand columns that still features a sign reading "Deaconess Hospital" looks sturdy, the inside gives a different impression.
Debris covers much of the floor and the stairways, and rebar pokes through concrete on columns on the upper two floors.