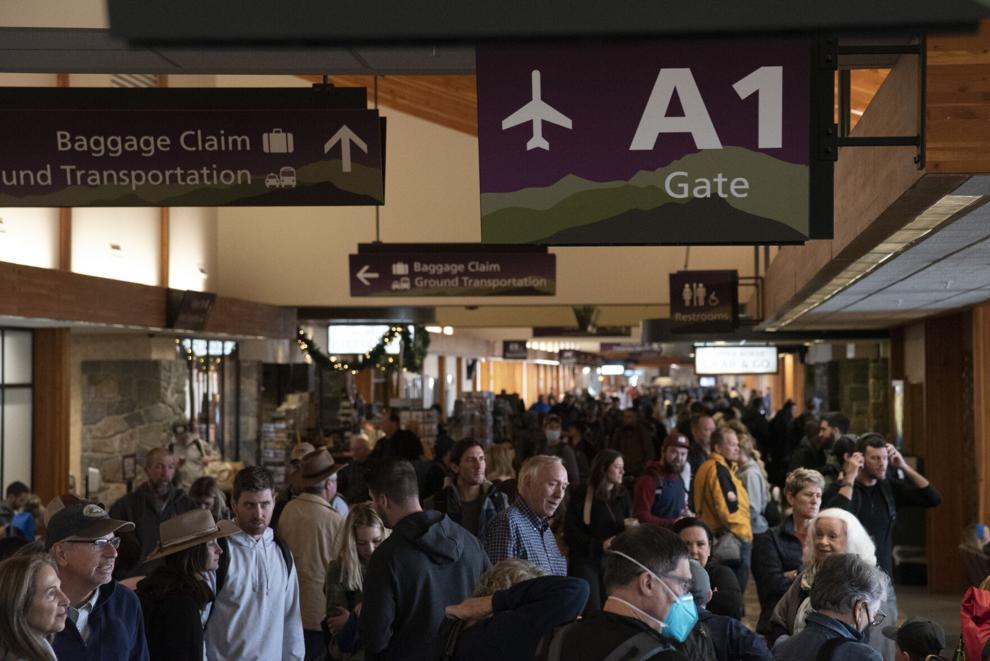 For the first time, Bozeman's airport saw more than 2 million passengers in 2022, marking a high point for an airport that has added capacity in recent years.
There were 2,264,424 passengers who traveled through the Bozeman-Yellowstone International Airport in 2022, according to data released this week, which was a 16.7 % jump from 2021. Growth continued apace from 2021, and while 2020 remains an anomaly due to the COVID-19 pandemic, traffic in 2022 was up 44% when compared to 2019.
The rise in passengers has pushed the airport's infrastructure, but Airport Director Brian Sprenger said they are catching up to the heightened demand.