Some teenage guys spend their summers in a lifeguard stand, chasing girls and plotting ways to sneak out to parties at night. Others get their real estate license at 16 and sell million-dollar homes.
At least that's how it went for Sam Byrne, co-founder and managing partner of CrossHarbor Capital Partners.
He earned his real estate license at about 16 or 17 and spent the summer working in his mother's real estate office near Marblehead, Mass., where Byrne grew up.
One day he filled in for an absent agent and sold a home for more than $1 million — earning a $22,000 check, according to an anecdote Byrne told Bloomberg Pursuits Magazine in 2012.
Byrne then turned his entrepreneurial eye toward the thousands of people attending colleges around Boston, roughly 40 minutes south of Marblehead. He told Bloomberg that he sold $60 ficus trees and carpet remnants to students and their parents.
The scope of Byrne's business dealings has only grown since then, culminating with a recent four-year spurt of real estate purchases that have given him influence over about 27,700 acres across southwest Montana.
Through his real estate investment company, Byrne owns the ultra-exclusive Yellowstone Club, large parts of the private golf course community Black Bull Run, the ritzy private residential community Spanish Peaks and Moonlight Basin Resort.
His holdings give him significant control over the future development of southern Gallatin County and a corner of Madison County — development that's likely to influence the future of the Gallatin Valley.
Recently, CrossHarbor and Boyne Resorts — the parent company of Big Sky Resort — partnered to buy Spanish Peaks and Moonlight Basin.
The companies said in August they're going to merge Big Sky and Moonlight to create "one of the largest and most compelling mountain resort experiences in North America." The two companies also said future development in the area will be coordinated across Big Sky, Moonlight and Spanish Peaks.
Byrne declined the Chronicle's interview requests, but the newspaper was able to learn much about him from previously published stories and public records.
Byrne went to college at Tufts University, outside Boston, graduating in three years with an economics degree. After college, he worked at the Bank of New England Corp. managing a $500 million "workout portfolio" of bad real estate loans, according to his biography on the CrossHarbor website.
He skied Sugarloaf Mountain in Maine, meeting his wife at a lounge at the top of Sugarloaf Base Lodge, and he developed an interest in sailing and sailboat racing, according to articles in Bloomberg and the Portland (Maine) Press Herald.
It was that love of skiing that brought Byrne to Montana. Family friends who frequently skied Sunday River, another Maine resort, invited him to the Yellowstone Club in 2004.
"I was uninterested in the concept of a private club," Byrne told the Press Herald in 2010. "But then I was astounded by the ski experience. By the third run we were keen to be members and that started the path."
Byrne came back and invested $35 million on land within the Yellowstone Club, according to a question and answer session he did with the website New West. Then, in the fall of 2005, Byrne poured $55 million into a series of golf course lots. The following year he was offered the Sunrise Ridge condominium project, which grew into a more than $150 million project.
"The skiing is something that is truly unique worldwide, almost impossible to replicate anywhere else. The natural beauty is extraordinary," Byrne told New West.
Tim Blixseth, who founded the club in 1999, began to have financial issues about that same time. In 2007, after about two years of heavy investment in the Yellowstone Club, Byrne was approached about buying the entire 13,500-acre property.
+2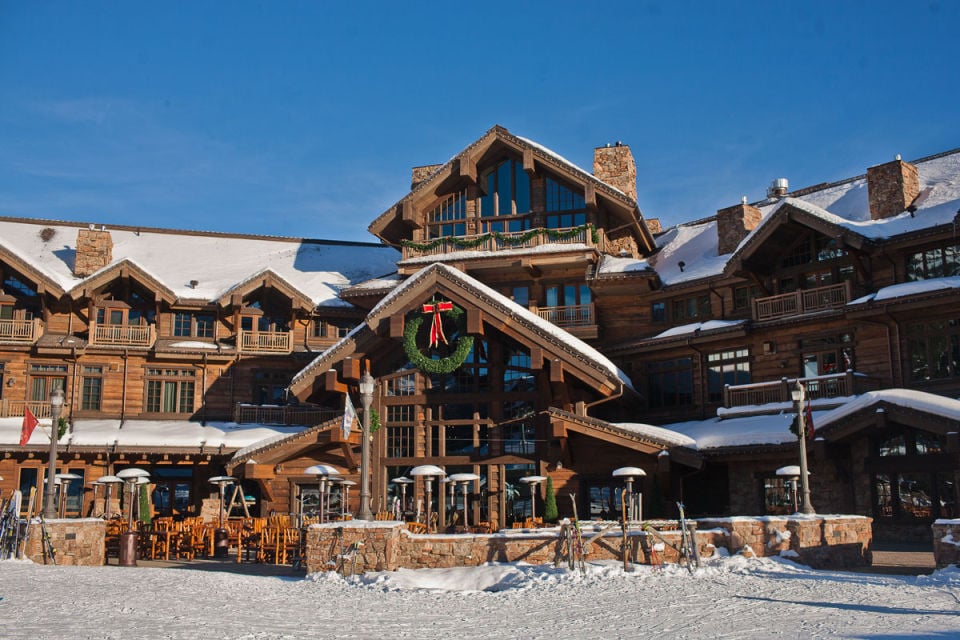 The same year he was asked to buy the club, Byrne was also involved in a sailing accident in the Caribbean, according to Bloomberg. The mast on his 82-foot racing yacht, Captivity, snapped. The crew used a backup motor to reach Cuba, where they reached land near the U.S. base at Guantanamo Bay.
Meanwhile, discussions between Blixseth and Byrne progressed to the point where a price was in place, about $430 million, but it wasn't enough to cover the club's liabilities, Byrne testified in federal bankruptcy court in May 2009.
The club spiraled into bankruptcy, and Byrne and CrossHarbor were able to buy it at auction with a bid of $115 million.
Byrne handed over the club's daily operations to Discovery Land, an Arizona development company, with the goal of building vertically "around the base area in an environmentally sensitive and thoughtful master plan," he told New West.
"Maintaining the ski experience as the membership base expands is critical to the club's success and must be the primary focus of future development plans," Byrne told the news site. "The key differentiating factor for the club has been the skiing."
The Yellowstone Club began developing an area for more than 150 houses around the main base this summer.
While it's unclear how Byrne and others want to develop the Yellowstone Club, Spanish Peaks, Big Sky and Moonlight Basin, it appears Byrne — a self-described "avid skier"— is likely to keep things oriented on the skiing experience.
"It's a unique person that wants to be here in southwest Montana," Byrne told New West. "This isn't Aspen, it isn't Vail, there is a family focus, and a focus on skiing, an extraordinary ski experience, that's what it needs to be about."